Siccar Point hits pause on controversial Cambo project after Shell's exit
Oil and gas company Siccar Point Energy has decided to suspend its development of the controversial Cambo oilfield located off the Shetland Islands following a recent exit by its partner Shell.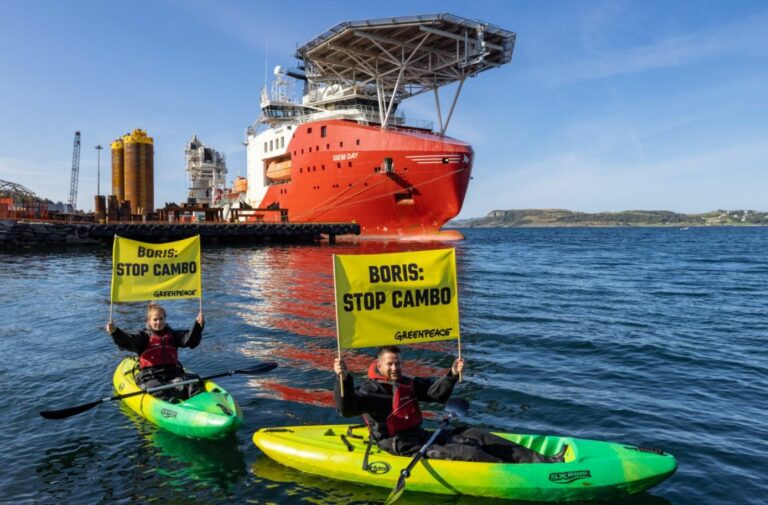 A spokesperson for Siccar Point has confirmed to Offshore Energy that the company is pausing the Cambo oilfield development. The project has already been delayed due to the challenging market environment amid the Covid-19 pandemic, but the drilling operations were expected to start as early as 2022 with the first production then expected in 2025. However, the situation has now changed.
Jonathan Roger, CEO of Siccar Point Energy said: "Following Shell's announcement last week, we are in a position where the Cambo project cannot progress on the originally planned timescale. We are pausing the development while we evaluate the next steps."
Shell's exit from the Siccar Point-operated Cambo project, where Shell had 30 per cent interest, was announced late last week, casting doubt on the future of the project. Following Shell's decision, Siccar Point said last week it was reviewing options but it remained confident about its quality.
At the time, Siccar Point was in the process of awaiting approvals from the UK authorities for the project, which would allow it to take the project further towards the final investment decision.
Roger added: "We continue to believe Cambo is a robust project that can play an important part of the UK's energy security providing homegrown energy supply and reducing carbon-intensive imports, whilst supporting a just transition."
The project has been facing fierce opposition from environmentalist groups, especially in the wake of the last month's COP26 summit in Glasgow and widespread discussions about whether the UK should continue developing new fossil fuels projects as it is working to become net-zero by 2050. After the summit, Scotland's First Minister, Nicola Sturgeon, for the first time, expressed her opposition towards the project's development, saying that Cambo should not get the green light.
Environmentalist group Greenpeace has welcomed the move, calling on the UK Prime Minister, Boris Johnson, to follow suit and call off the Cambo project forever.