Sinopec unloads Q-Max at Tianjin LNG terminal
China Petroleum & Chemical Corporation (Sinopec) has marked a milestone at its LNG facility in Tianjin.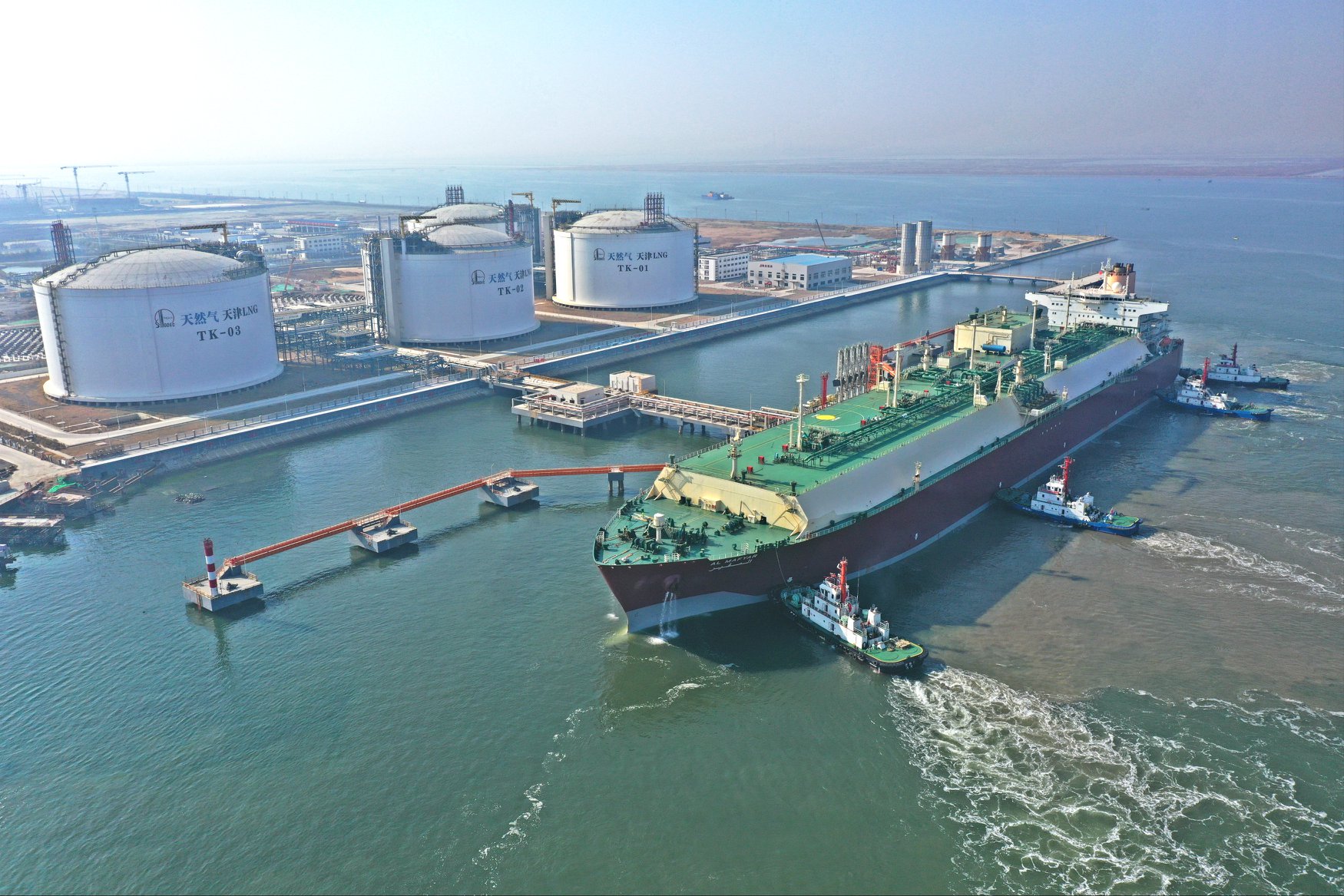 The company noted that earlier this month it has unloaded the world's largest LNG carrier Q-Max Al Mafyar at the terminal.
It has also reached 100 cargo unloadings for the year.
In a brief statement through its social media channels, Sinopec said the Q-Max unloading tested the terminal's navigability and docking technology and also shows that the unloading and storage capabilities have reached a new level.
Earlier this year, Sinopec started the construction of five 220,000-cbm LNG storage tanks as part of the second expansion phase of the Tianjin terminal.
The expansion also includes an additional jetty for LNG carriers.
Once finished at the end of 2021, the terminal's annual receiving and supply capacity would be 10.8 million metric tons and 13.6 billion cubic meters, respectively, according to Sinopec.
This would make it the largest such facility in China.
The Tianjin facility has currently four storage tanks with a total capacity of 640,000 cubic meters.