Snøhvit Future is a go, underpinning Norway's role as low-emission gas supplier
The Norwegian government has given its stamp of approval for the Equinor-operated Snøhvit Future project, which comes with plans for the future operation of Snøhvit and Hammerfest LNG. This approval covers onshore compression from 2028 and electrification of the plant from 2030.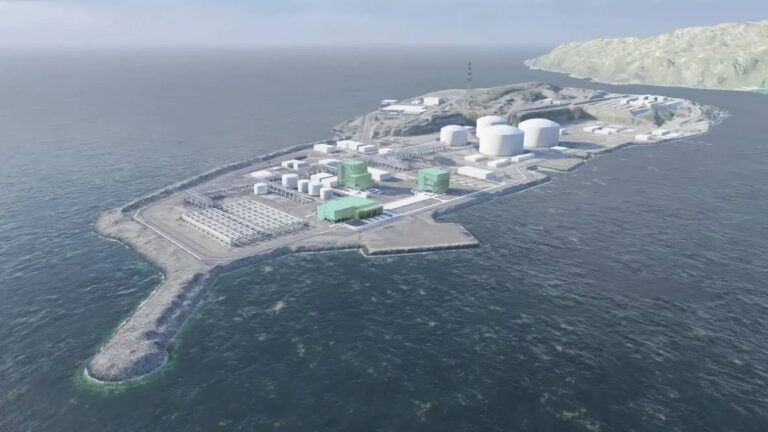 The approval entails an amended plan for the development and operation of Snøhvit and an amended plan for the installation and operation of Hammerfest LNG. The operator explains that the onshore gas compression provides sufficient flow from the reservoir to maintain high gas exports and jobs at Hammerfest LNG beyond 2030.
This development will require major modifications both on Melkøya and onshore. As a result, three large modules will be installed at the plant: a compressor, substation and electric steam boilers, and extensive modification work will also be carried out. In addition, a tunnel will be built for power cables from Hyggevatn to Meland while cables will be placed from Meland and buried on the seabed over to Melkøya.
According to Equinor, the authorities have postponed the start of electrification by two years, from 2028 to 2030, compared to the partnership's application, thus, the plant will continue to run on gas turbines during this period. The approval opens doors to maintaining the gas turbines for backup power from 2030 to 2033. However, the operator underlines that the need for this will be assessed by 2028 at the latest.
Furthermore, the company elaborates that the electrification of Hammerfest LNG will replace today's gas turbines with electricity from the grid, reducing CO2 emissions from the plant by around 850,000 tonnes annually. For Equinor, this is "the most substantial individual emission reduction decision" made to decarbonise oil and gas production in Norway, thus, the project represents "an important contribution" towards the energy transition.
Geir Tungesvik, Equinor's executive vice president for Projects, Drilling & Procurement, commented: "The Snøhvit owners are pleased that the government has now approved Snøhvit Future, a project that will strengthen Norway's position as a reliable, long-term supplier of gas produced with very low greenhouse gas emissions.
"The project ensures long-term operation and export from Melkøya towards 2050. We fully understand that there have been many factors to consider, and we will recommend the partnership to meet the conditions for the authorities' approval."
The Snøhvit partners are investing NOK 13.2 billion ($1.3 billion) in the Snøhvit Future project. The approval of Snøhvit Future ensures continued operation on Melkøya where 350 permanent employees and 150 contractors and apprentices work. Equinor points out that the Snøhvit Future project triggers an increased need for power and a strengthened grid.
Equinor awarded an engineering, procurement, construction, and installation (EPCI) contract to Aibel for Hammerfest LNG modifications in connection with the Snøhvit Future project in February 2023. Afterwards, the Norwegian giant also handed out a deal to Multiconsult to deliver detailed engineering of the grid connection for the Snøhvit Future project.
During normal production, Hammerfest LNG accounts for 5 per cent of all Norwegian gas exports, equivalent to the energy demands of around 6.5 million European households. Snøhvit licensees are Equinor (36.79 per cent), Petoro (30 per cent), TotalEnergies EP Norge (18.40 per cent), Neptune Energy Norge (12 per cent) and Wintershall Dea Norge (2.81 per cent).
"The project generates substantial spin-offs and jobs both in Finnmark, Northern Norway, and nationally. Around 70 per cent of value creation in the development phase is expected to go to Norwegian companies. Regional employment is estimated at almost 1,700 person-years of employment, mainly in Finnmark," added Tungesvik.
Moreover, the Norwegian government also approved Statnett's licence application for a power cable (420 kV) between Skaidi and Hyggevatn, and Equinor's licence application for a power cable (132 kV) between Hyggevatn and Melkøya.