South Korea: Schulte's LNG bunkering vessel almost ready for ops
---
Bernhard Schulte's liquefied natural gas (LNG) bunkering vessel "Kairos" is nearing completion at South Korea's Hyundai Mipo Dockyard.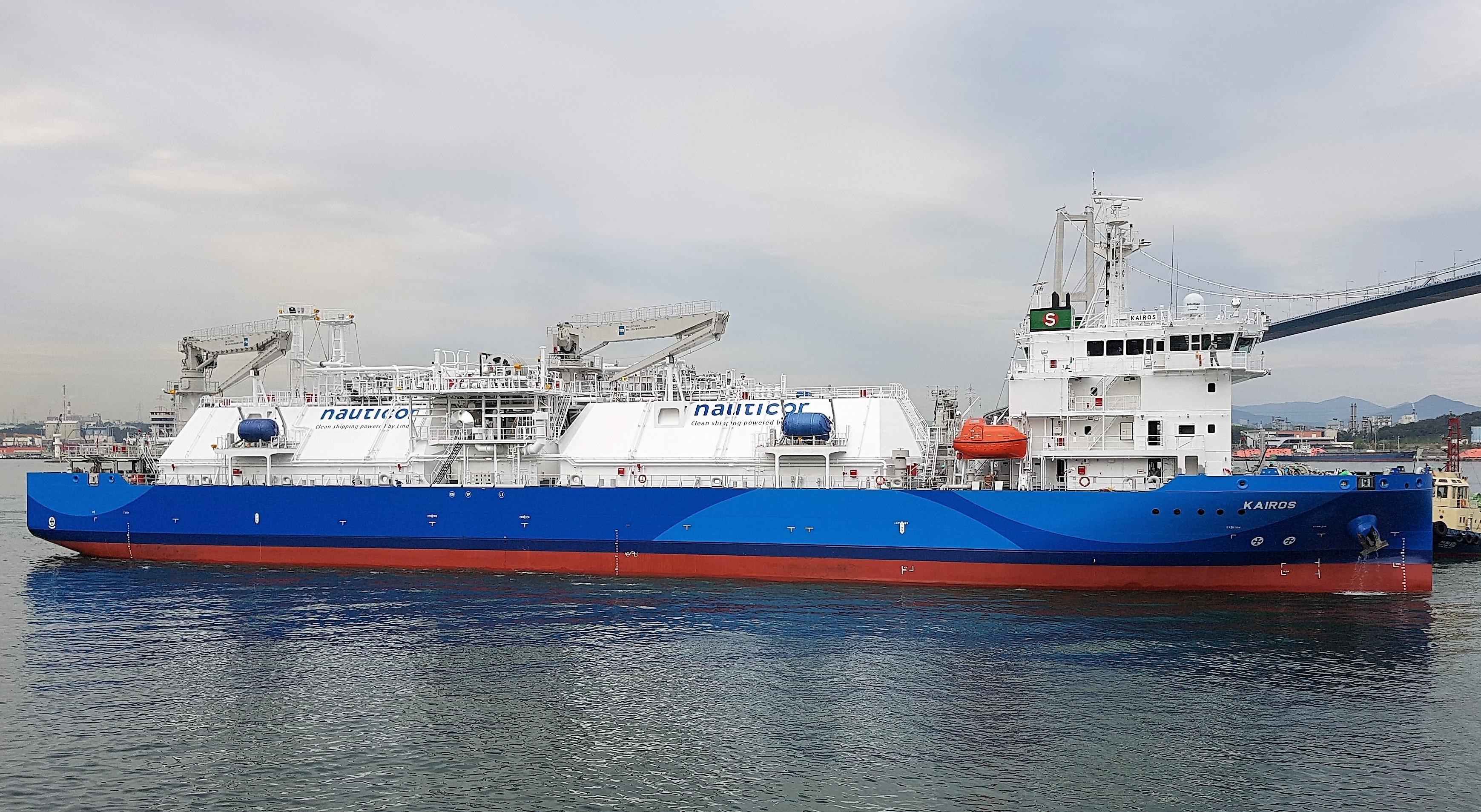 Hamburg-based LNG supplier Nauticor, part of the Linde Group, and Klaipedos Nafta, the owner and operator of the Lithuanian LNG terminal in Klaipeda, will charter the bunkering vessel as part of a contract signed with Schulte back in September 2016.
Nauticor said in a brief statement via its social media channels that the construction of the 7,500-cbm vessel "is making significant progress."
"Scuffoldings have been removed and all kinds of tests are currently conducted," Nauticor said.
Once completed, the vessel will be stationed in Lithuania's port of Klaipeda from where it will supply marine customers and small-scale LNG terminals along the Baltic Sea coast.
Hyundai Mipo claims that this will be the world's first ballast-free LNG bunkering vessel. The ballast-free concept means that the vessel does not need to install a ballast water treatment system as required by the IMO's Ballast Water Management Convention.
According to Nauticor, the LNG bunkering vessel is expected to arrive in Europe by the end of this year.
LNG World News Staff