Spirit Energy bites dust near Ivar Aasen field
Oil and gas company Spirit Energy has hit a duster near the Ivar Aasen field in the central part of the North Sea.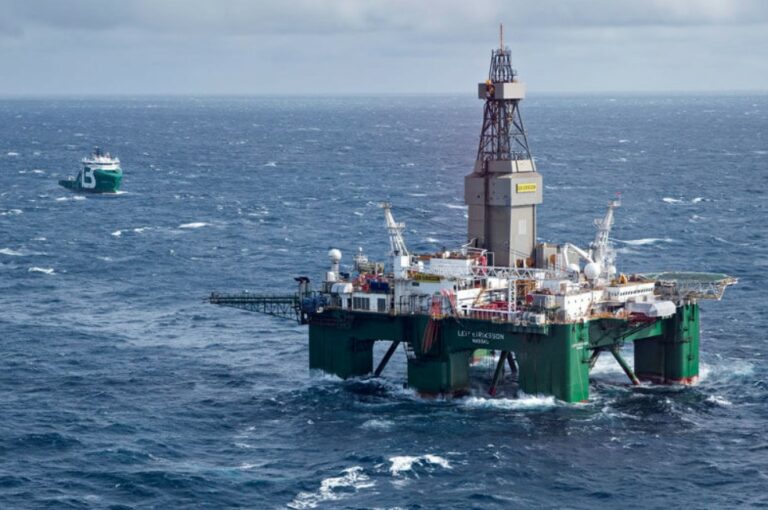 The Norwegian Petroleum Directorate (NPD) said on Wednesday that Spirit Energy was in the process of concluding the drilling of wildcat well 16/1-33 S located in production licence 780.
The well was drilled about five kilometres north of the Ivar Aasen field, and about 200 kilometres west of Stavanger.
Spirit Energy's objective was to prove petroleum in reservoir rocks in the Middle Jurassic (Sleipner Formation) and the Upper Triassic (Skagerrak Formation).
The well encountered the Sleipner Formation with a thickness of about 205 meters, with 85 metres of aquiferous sandstone layers of moderate to very good reservoir quality.
The Skagerrak Formation came in at a thickness of about 75 meters, with a total of 15 metres of aquiferous sandstone layers with moderate to good reservoir properties.
According to the NPD, the well was classified as dry and was not formation-tested but data acquisition was carried out. This is the first exploration well in production licence 780 where Spirit Energy is the operator.
The well was drilled by the Leiv Eiriksson drilling rig to respective vertical and measured depths of 3,042 and 3,158 metres below sea level in a water depth of 116 metres. It will now be permanently plugged and abandoned.
Leiv Eiriksson will now proceed to drill wildcat well 6507/4-1 in production licence 1009 operated by ConocoPhillips. NPD gave a drilling permit for ConocoPhillips' wildcat earlier this week.
To keep the news more positive, the NPD also announced that Neptune Energy completed its 34/4-15 S and 34/4-15 A on what is better known as the Dugong discovery.
According to Neptune, total resource potential in the PL882 licence, where Dugong is located, could be as high as 153 million boe making it the largest oil discovery in Norway this year.