Spirit hands in decommissioning plans for South Morecambe installations
Exploration and production company Spirit Energy has submitted its draft decommissioning programs for South Morecambe DP3-DP4 installations located off the UK to the country's authorities.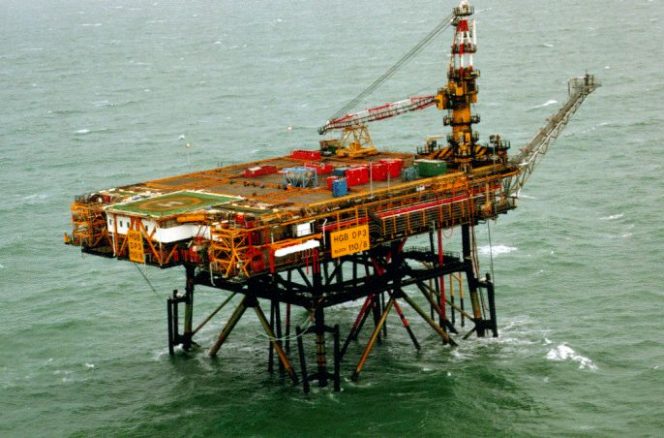 ---
The South Morecambe field was discovered in 1974 and started production in 1985. It extends over license blocks 110/2a and 110/3a on the UK Continental Shelf.
DP3 and DP4 each comprise six wells and a single installation connected via two pipelines (24" and 2" nominal bore) to the Central Processing Platform CPP1. They were installed in 1985 and are normally unattended installations (NUIs) supported by four leg steel jackets in 22m – 25m water depth. Primary control is exercised from CPP1.
The DP3 and DP4 platforms in the East Irish Sea used to produce gas as part of Spirit Energy's complex of eight installations in Morecambe Bay.
As production is in decline and design capacity is significantly above current production rates there is a focus on ensuring that the South Morecambe field continues to maximize economic recovery of the remaining reserves, Spirit explained.
As a result, a series of simplification projects are taking place to reduce operational expenditure, reduce maintenance and integrity burden and to optimize facilities. As part of this strategy, the decision has been made to decommission the DP3 and DP4 installations and infrastructure. As these assets form only part of License P153, it has been agreed with OGA that formal approval of Cessation of Production will not be required, but proposals are to be addressed via an addendum to the South Morecambe Field Development Plan. This will be considered by OGA as part of a wider strategy for the east Irish Sea.
The decommissioning plan entails for the topsides and jackets to be removed and transported to shore for recycling. Spirit Energy's proposals for the multi-million-pound project also includes the plug and abandonment of 12 wells, permanently isolating the facilities from the gas reservoir 1km below the seabed.
Buried pipelines will be left in situ except the exposed ends which will be cut and removed. All exposed grout bags will be recovered to shore for re-use, recycling or re-use. All exposed concrete mattresses will be recovered to shore for re-use, recycling or disposal. Existing rock will be left in situ.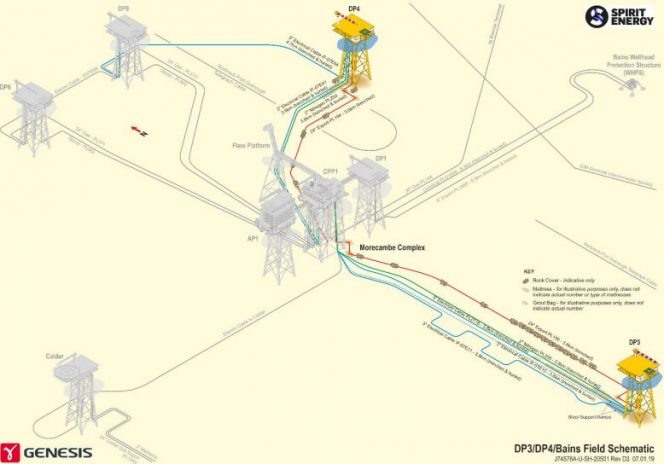 Related news
List of related news articles