SSE and partners award survey contracts for Ossian floating wind farm
SSE Renewables, Marubeni Corporation, and Copenhagen Infrastructure Partners (CIP), the consortium behind Ossian floating offshore wind farm in Scotland, have awarded the contract for geotechnical investigations to Fugro and Ocean Infinity.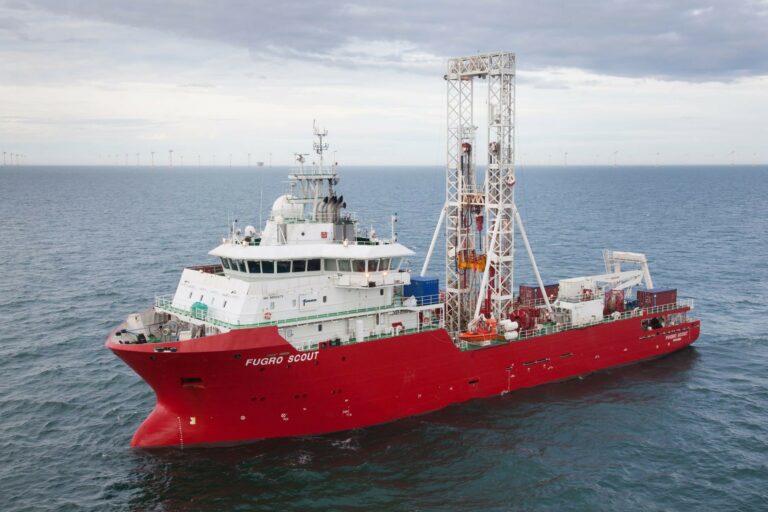 The Netherlands-based Fugro will focus on downhole geotechnical sampling and in-situ cone penetration testing, while Ocean Infinity will focus on the seabed scope which will include shallow vibro-cores and deep push seabed cone penetration tests.
Fugro plans to use its purpose-built geotechnical drilling vessel, Fugro Scout, which is equipped with ultra-deepwater drilling technology and state-of-the-art onboard systems that enable the vessel to carry out complex marine geotechnical operations.
Meanwhile, Ocean Infinity plans to deploy its multi-purpose support vessel, Stril Explorer.
Both surveys are expected to begin this spring, with a full geophysical and benthic survey of the area located off the east coast of Scotland having already been carried out last year.
Ocean Infinity plans to have completed its survey work by the end of May while Fugro expects its downhole scope survey to be completed at the start of July.
According to the consortium, the surveys will significantly improve the seabed understanding across the project site by ground-truthing the already acquired geophysical information.
This will subsequently enable design development activities to progress such as anchor in-place and installation design, SSE Renewables said.
The SSE Renewables-Marubeni-CIP partnership won the development rights to 858 square kilometres of seabed in the ScotWind leasing round last year. The site, located in the E1 Zone in the Firth of Forth off the Angus Coast, was one of the largest lease areas offered by Crown Estate Scotland.
In August 2022, the partners announced that the floating wind project would be named Ossian, taking the name from The Poems of Ossian.
If the project is built up to a capacity of 3.6 GW, it would be capable of powering almost 6 million Scottish homes and offsetting around 7.5 million tonnes of carbon emissions each year, according to SSE.
The floating offshore wind farm is planned to be up and running before the end of the decade.