Talos brings GoM well online two months ahead of schedule
U.S. oil company Talos Energy which has recently merged with Stone Energy has started production from the Mt. Providence Gulf of Mexico well two months ahead of the original schedule.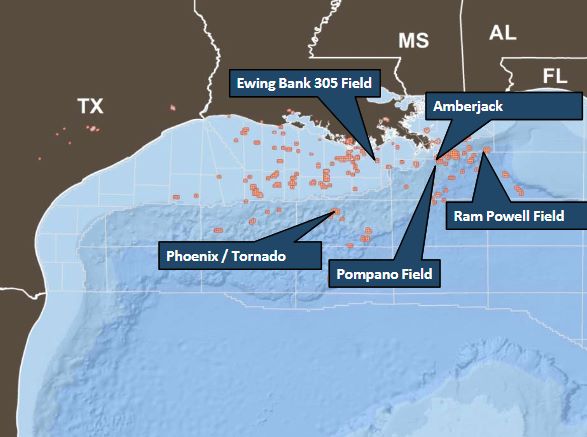 Mt. Providence is a subsea well drilled in the Mississippi Canyon Block 028 (MC 028) at a water depth of approximately 1,850 ft.
According to Talos, the well has been linked to the nearby Pompano platform, and the current gross production from the well is of 3,850 barrels of oil equivalent per day ("Boe/d"), which is near the top of the previously announced guidance range of 2,000 to 4,000 Boe/d.
The Mt. Providence well was drilled in January 2018 by Stone Energy after entering into, but before closing, the combination with Talos.
Talos said that the combined Talos team had completed the well and hooked it up to the 100% Talos owned Pompano platform in the Company's Mississippi Canyon complex within six months of concluding drilling operations.
President and Chief Executive Officer Timothy S. Duncan said: "We are extremely pleased with the results achieved in the Mt. Providence well. It was nice to see the production rate come at the high end of our expectations. Our team's preparation allowed us to take advantage of earlier rig availability to exceed expectations on timing.
"With a six-month turnaround from completing drilling operations to first production, the team executed this project well ahead of schedule. Using active subsea infrastructure and flowing back to our owned deepwater facility also helped generate attractive economics with very little incremental operating costs.
"We will continue to focus on safely and efficiently executing other opportunities in on our subsea tieback portfolio."