TAQA hands in decom plan for Cormorant Alpha topsides
Oil and gas company TAQA has filed its decommissioning programme for the Cormorant Alpha platform topsides, located in the UK North Sea, to the UK authorities.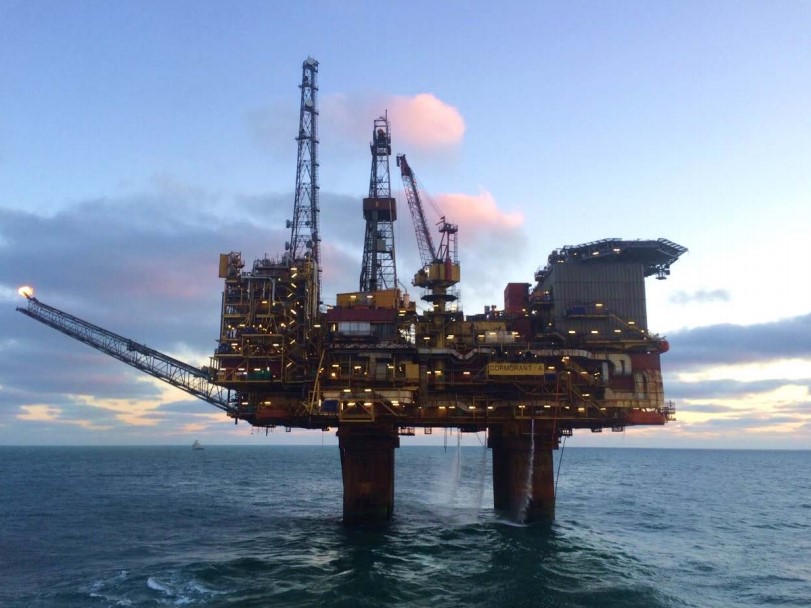 Under the decommissioning programme, the platform topsides will be recovered to shore for re-use, recycling or disposal.
Cormorant Alpha is a fixed installation with a concrete gravity-based structure located in the South Cormorant field in the East Shetland basin of the Northern North Sea Block 211/26a. The field was discovered in 1972 with the platform installed in 1978 and production starting in December 1979.
The platform serves as manned drilling, production, and metering facility for the Central Cormorant and Pelican fields. Cormorant Alpha also serves as the entry point into Brent System for TAQA and other third-party production. This production is then transported through the Brent pipeline to Sullom Voe Terminal (SVT). The platform is also a centre for telecommunications in the area.
Connected to the installation is the Pelican subsea template located on the Pelican field and the Central Cormorant Underwater Manifold Centre (UMC) located on the South Cormorant field. The Pelican and UMC subsea developments will both be subject to their own separate decommissioning programmes.
The concrete gravity base substructure (CGBS) of the Cormorant Alpha platform will be subject to a separate Decommissioning Programme, as will the Brent Pipeline between the platform and SVT.
Third-party fields that currently utilise the Brent System transportation service via the Cormorant Alpha facilities include Hudson, Brent Charlie & Alwyn North. This is in addition to the TAQA-operated Tern and Cormorant North area fields for which TAQA has already filed decommissioning programs.
Of these, only one (Alwyn North) is expected to still be in production at the time of Cormorant Alpha's cessation of production. The Alwyn North operator has been engaged to advise of the decommissioning timeline. They have identified two potential alternative export routes and have initiated a project to identify the optimum solution. Both initial options are feasible to be implemented in advance of Cormorant Alpha CoP. Therefore, the removal of the platform topsides will not strand any upstream reserves.
A CoP (Cessation of Production) applications for the South Cormorant and Pelican (including Cormorant Alpha and the UMC manifold) fields have been prepared and have been submitted to the Oil & Gas Authority (OGA) in 3Q 2020. The CoP date for Cormorant Alpha is currently anticipated to be in 4Q 2023.
According to TAQA, early planning has started and the execution window of 2026 as the earliest possible start date through to project completion in 2028.
TAQA had already filed its decommissioning plan for the derrick structure removal and modular drill rig installation on the Cormorant Alpha platform for consideration by the UK authorities.
The plan for the drilling derrick removal did not cover well plugging and abandonment, or the flushing and cleaning operations that will be undertaken on the topsides.