TechnipFMC's Dunfermline Campus rolls out 1,300th subsea tree
TechnipFMC's Dunfermline Campus in the UK has achieved a milestone with the completion of its 1,300th subsea tree.
The milestone subsea tree, completed on 14 September, is set for delivery to Equinor's Snorre project offshore Norway.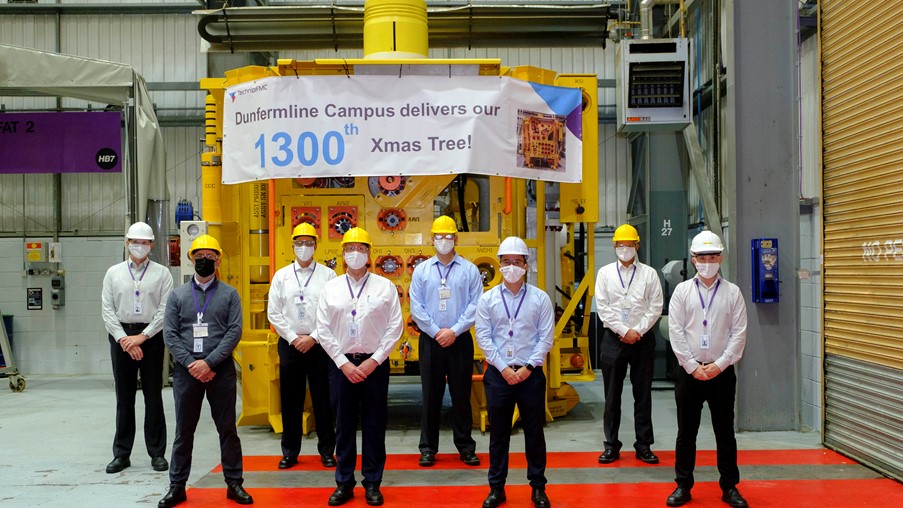 Since its opening in 1974, the facility has delivered XTs to 34 customers in 21 countries and one-third of the deliveries have been for Equinor.
According to Ewan Reed, director of manufacturing operations at TechnipFMC, the company has not achieved this on any other of its sites.
"The biggest change in how a tree is manufactured since I started here is the information we are given for the build and test of the tree. We didn't have computers at every work station and had to rely on drawings and part reports," said Gordon Duthie, production lead, assembly and test well control.
"I've been fortunate to have worked here from before the 100th completion to this new milestone and feel proud to have been involved in this achievement."
To celebrate the milestone, the campus has arranged for 1,300 trees to be planted around the world.