Thailand's largest floating solar farm connected to grid
Thailand's largest floating photovoltaic (PV) farm located on the surface of a dam in the northeast province of Ubon Ratchathani has been commissioned.
The 58.5 MW PV farm, occupying an area of 121 hectares, was grid-connected earlier this month.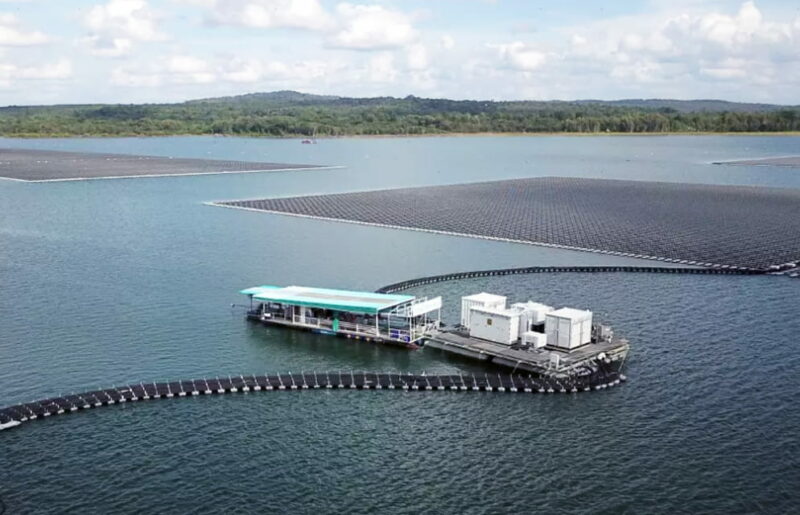 PV inverter solutions and floating solutions for the PV farm were delivered by Sungrow. The company supplied the SG3400HV PV inverter solution which is said to reach a level C5 of anti-corrosion.
Optimized for large-scale PV farms, the solution provides high yields with a maximum inverter efficiency of 99%, the company said. The solution ensures low transportation and installation cost due to its standard container design and relies on integrated zone monitoring for online analysis and troubleshooting.
Additionally, Sungrow delivered the floating PV system solution including the floating body. The products have a minimal negative effect on the lake's flora and fauna due to a removable small construction platform, the company explained.
Previously, Thailand relied on coal for electricity production. However, the country has set a goal to draw 35% of its energy from non-fossil fuel sources by 2037, according to the updated power development plan (PDP 2018-2037).