Three missing after fire on CNOOC offshore platform
China's oil and gas giant CNOOC Limited has put out a fire on its production platform located in the Bohai Bay off China and is now searching for three workers who went missing following the incident.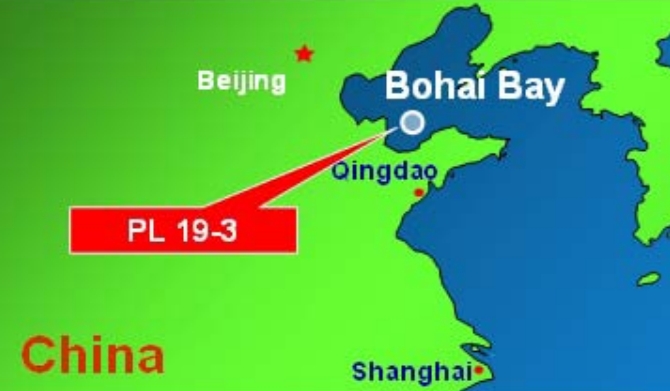 CNOOC said in a Hong Kong stock exchange filing on Friday that kicks and fire occurred on the V platform of the Pengbo Operating Company on Monday 5 April 2021.
On Monday evening of 5 April, shallow gas overflowed during drilling operation in well V29 of the V platform in the Penglai 19-3 field.
The company said it immediately initiated the emergency response procedures and carried out well kill operations, during which a fire broke out.
The fire was extinguished on 6 April and no oil spill occurred and no environmental pollution was caused so far.
The company noted it quickly carried out personnel evacuation, fire extinguishment, and oil spill check.
When the incident happened, there were a total of 102 people on the platform, 99 of whom have been evacuated that night and the other three were reported missing.
The company has dispatched vessels, helicopters, and drones to search and rescue the three missing personnel, carried out oil spill check, and placed oil booms around the platform.
At present, CNOOC is focusing on personnel search and rescue and follow-up actions.
According to the company, the impact of the incident on annual production is approximately up to 0.6 million barrels, representing 0.1 per cent of the total. Other impacts are yet to be evaluated.
CNOOC also said it will continue to closely monitor the development of related matters and make further announcements as appropriate.
CNOOC holds a 51 per cent interest in the Penglai project and the remaining stake is held by ConocoPhillips.
Located in Block 11/05 of China's Bohai Bay, the Penglai oilfield is the largest field of its kind discovered in China.
Back in December 2020, CNOOC Limited started production from the Penglai 25-6 oilfield area 3 project, located offshore China.
In addition to fully utilizing the existing processing facilities of Penglai oilfields, the project also built a new wellhead platform. it is expected to reach its peak production of approximately 11,511 barrels of crude oil per day in 2023.