Tommeliten Alpha partners to pick development concept in 3Q 2020
ConocoPhillips and its partners in the Tommeliten Alpha project located offshore Norway are planning to select the development concept for the project in the third quarter of 2020.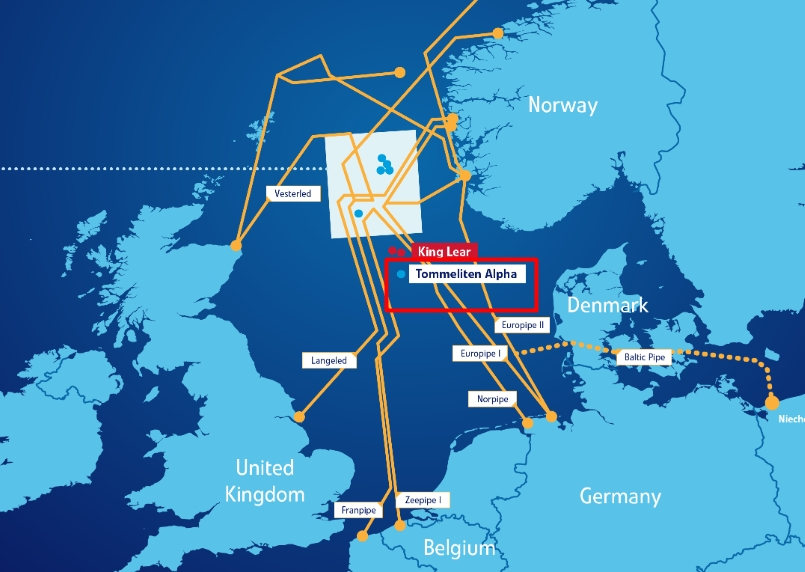 ConocoPhillips is the operator of the Tommeliten Alpha field (28.3%) and its partners are Total (20.2%), Vår Energi (9.1%), and PGNiG Upstream Norway, which purchased over 42% shares in the field from Equinor in December 2018.
PGNiG, Poland's state-controlled oil and gas company, said on Tuesday that its Norwegian unit, PGNiG Upstream Norway, and its partners had decided to move to Select Phase of the project during which key technical decisions regarding the field development will be made.
This will lead to a final selection of the development concept scheduled for 3Q 2020, PGNiG explained.
The Tommeliten Alpha License Partnership approved to end the Assess Phase of the project as technically and economically viable concepts for development of Tommeliten Alpha had been identified. This marks a crossing of the Decision Gate 1 into Select Phase.
"The conclusions of the Assess Phase are in line with our expectations and confirm the validity of our decision to purchase shares in the Tommeliten Alpha. The field is economically attractive and will significantly increase our gas production in Norway," said Piotr Woźniak, President of the Management Board of PGNiG.
"The preparatory works for the development of Tommeliten Alpha are on schedule and we assume the start of the production in 2024."
The Select Phase is scheduled to last until 3Q 2020. During this phase several key decisions will have to be made regarding, among others, number and type of wells, Xmas trees, host and tie-in point selection as well as technical specification of subsea pipeline. These decision will lead to a final selection of concept that will have an impact on cost, operational expenditures, risk of deferral, execution schedule and eventually first gas.
According to PGNiG estimates, the Tommeliten Alpha will allow to increase company's gas production output from Norwegian portfolio by 0.5 bcm/year in the first six years of the production. In addition Tommeliten Alpha will allow PGNiG to extract approx. 0.5 million tonnes of oil and NGL in the peak production year.
Tommeliten Alpha is a gas and condensate field with documented recoverable resources amounting to 12.8 bcm of natural gas, 5.9 mcm of oil (approx. 5 million tonnes) and 0.5 million tonnes of NGL (according to the Norwegian Petroleum Directorate), equivalent to approx. 52 mmboe (net to working interest owned by PGNiG).
In related news, PGNiG has recently bought interest in the King Lear field located in the North Sea offshore Norway from French oil major Total.