Total declares force majeure on Mozambique LNG project
French major Total declared force Majeure on its Mozambique LNG project only months after resuming activities at the Afungi site.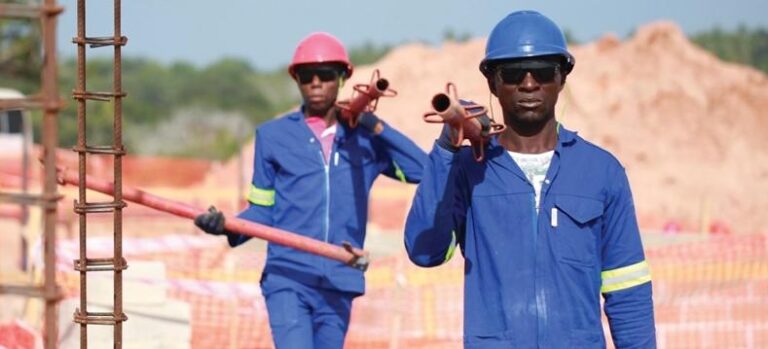 However, on Monday the company informed that due to the he evolution of the security situation in the north of the Cabo Delgado province in Mozambique it has withdrawn all Mozambique LNG project personnel from the site.
This situation leads Total, as operator of Mozambique LNG project, to declare force majeure.
To remind, Total resumed construction activities at the onshore site in March following the implementation of additional site securities.
The company initially demobilized the site following security events in December 2020.
The force majeure follows a new insurgents attacks in March on the town of Palma, close to the Mozambique LNG billion project site.
"Total expresses its solidarity with the government and people of Mozambique and wishes that the actions carried out by the government of Mozambique and its regional and international partners will enable the restoration of security and stability in Cabo Delgado province in a sustained manner," Total said in its statement.
While the Italian contractor Saipem earlier informed that the project is on schedule, it is yet unknown to what extent the force majeure could derail the project.
Saipem leads the CCS joint venture with McDermott and Chiyoda Corporation. The JV secured the engineering, procurement and construction of the onshore LNG project in Mozambique in June 2019. The deal was then reported to have a $8 billion price tag, with Saipem's share coming in at approximately $6 billion.
Once completed, the project will have the capacity to produce 12.8 million tons of LNG per annum, using feed gas from the offshore fields in Mozambique Area 1.
Total E&P Mozambique Area 1 Limitada, a unit of Total, operates Mozambique LNG with a 26.5 per cent participating interest alongside ENH Rovuma Área Um, S.A. (15 per cent), Mitsui E&P Mozambique Area1 Limited (20 per cent), ONGC Videsh Rovuma Limited (10 per cent), Beas Rovuma Energy Mozambique Limited (10% per cent), BPRL Ventures Mozambique (10 per cent), and PTTEP Mozambique Area 1 Limited (8.5 per cent).