Total delays South African well spud
French oil major Total will drill the Luiperd-1 well, located in Block 11B/12B offshore South Africa, in the second quarter of 2020, instead of its initial plan for the first quarter of the year.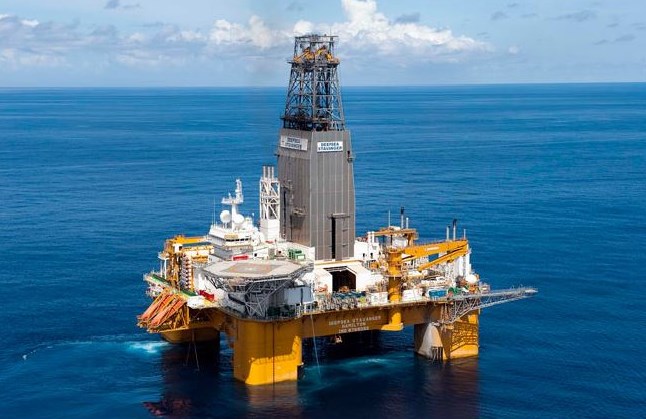 ---
Total is the operator and has a 45% interest in Block 11B/12B, while Qatar Petroleum and CNR International have 25% and 20% interests, respectively. Africa Energy holds 49% of the shares in Main Street 1549 Proprietary Limited, which has a 10% participating interest in Block 11B/12B.
In July 2019, the joint venture entered into a multi-well drilling contract with Odfjell Drilling for the Deepsea Stavanger semi-submersible rig, the same rig that drilled the Brulpadda discovery in February 2019. The contract value, including compensation for mobilization and demobilization periods, was estimated at being between $145-$190 million plus incentives.
The rig is currently under contract drilling production wells for Aker BP in the North Sea. After the rig is released by Aker BP, it is expected to spend approximately two weeks at the Semco Maritime shipyard in Bergen, Norway for maintenance and modifications before mobilizing to South Africa, Africa Energy said in an update on Monday.
According to the updated rig release schedule, the Luiperd-1 well is expected to spud in the second quarter of 2020, the company said.
The well was previously planned for the first quarter of the year.
The joint venture plans to keep the rig on Block 11B/12B for almost a full year in order to drill up to three consecutive exploration wells.
Block 11B/12B is located in the Outeniqua Basin 175 kilometers off the southern coast of South Africa. The block covers an area of approximately 19,000 square kilometers with water depths ranging from 200 to 1,800 meters. The Paddavissie Fairway in the southwest corner of the block includes the Brulpadda oil and gas discovery, as well as several large submarine fan prospects that have been significantly de-risked by the discovery and subsequent 3D seismic work.