Total hires Deepsea Stavanger rig for drilling ops off South Africa
Offshore driller Odfjell Drilling has signed a firm contract with French oil major Total for drilling offshore South Africa.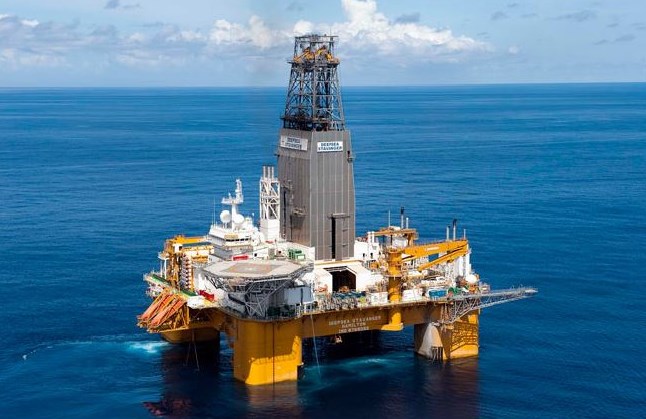 ---
Odfjell said on Thursday that the contract was awarded to the 6th generation semi-submersible Deepsea Stavanger.
The contract value, including compensation for mobilization and demobilization periods, is estimated at being between $145-$190 million plus incentives.
According to the company, the drilling program is expected to last between 180-280 days. Mobilization to South Africa is expected to start in the first quarter of 2020.
Simen Lieungh, CEO of Odfjell Drilling, said: "Following Total's recent successful campaign with Deepsea Stavanger in South Africa on the Brulpadda well, which ended in February 2019, we are very pleased to continue the collaboration with Total for the next phase of the project on Block 11B/12B.
"[…] it is of great benefit to Odfjell Drilling and Total to be able to utilize the same drilling unit for the next wells in order to build on the experience from the previous exploration drilling campaign in this operationally challenging harsh environment high-current area."
It is worth reminding that the Brulpadda well on Block 11B/12B was spud in late December 2018. Total encountered a total of 57 meters of net gas condensate pay over two Lower Cretaceous high-quality reservoirs and described the discovery as a 'world-class play.'
Block 11B/12B is located in the Outeniqua Basin 175 kilometers off the southern coast of South Africa. The block covers an area of 19,000 square kilometers with water depths ranging from 200 to 1,800 meters.