Total still part of South Pars, Iran says amid CNPC takeover rumors
The future of one of the world's largest offshore gas projects – South Pars Phase 11 in Iran – is unclear after conflicting reports have been released in Iran over the past few days.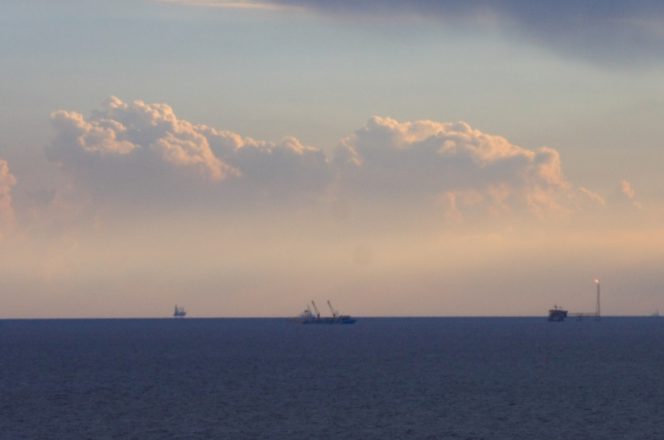 As previously reported, French oil major Total in May said it would pull out from the project due to the U.S. reinstating economic sanctions on Iran.
Iran's Islam Republic News Agency (IRNA) on Saturday said the Chinese had taken over the operatorship of the project after Total had backed out.
IRNA said China's CNPC company "replaced Total in the project for development of Phase 11 of South Pars Gas Field, thus its stake in the deal rose to as much as 80 percent."
Total not officially out
However, in an article also released on Saturday, Iran's Shana, Iranian government-backed news website covering the oil and gas industry, said the Total deal was still in place.
Shana cited Mohammad Mostavafi, a NIOC director who said:"Members of the consortium in charge of developing Phase 11 of South Pars will accomplish their roles as set forth in the provisions of the agreement and no modifications have hitherto been made to the provisions of the contract."
This was also confirmed a day later when Shana cited Deputy Petroleum Minster for Legal and Parliamentary Affairs Shojaoddin Bazargani who said Total had not officially pulled out of the project yet, and that Iranian Ministry of Petroleum would make an announcement when and if that happens
"CNPC International has announced it would overtake Total's share in the contract if it pulls out," he said, Shana reports.
In July 2017, Total and the National Iranian Oil Company (NIOC) signed a contract for the development and production of phase 11 of South Pars (SP11), the world's largest gas field.
Under the agreement the project was to have a production capacity of 2 billion cubic feet per day or 400,000 barrels of oil equivalent per day including condensate and the produced gas would supply the Iranian domestic market starting in 2021.
However, U.S. President Donald Trump in May said he would scrap the nuclear deal previously signed with Iran, and that he would reinstate all economic sanctions against Iran. The first part of these sanctions, related to banks funding projects in Iran, took effect last week. (More Here).
Following the U.S. government's announcement in May, Total, which had been preparing to start awarding oilfield equipment and services contracts for the project, said it would pull out amid the U.S. sanctions unless it was granted a waiver.
Won't risk U.S. dollars
"Total will not be in a position to continue the SP11 project and will have to unwind all related operations before 4 November 2018 unless Total is granted a specific project waiver by the US authorities with the support of the French and European authorities. This project waiver should include protection of the Company from any secondary sanction as per US legislation," Total said.
Total said it would not risk the loss of financing in dollars by US banks for its worldwide operations (US banks are involved in more than 90% of Total's financing operations), the loss of its US shareholders (US shareholders represent more than 30% of Total's shareholding) or the inability to continue its US operations (US assets represent more than 10 billion dollars of capital employed). "
"In these circumstances, Total will not take any further commitment related to the SP11 project and, in accordance with its contractual commitments vis à vis the Iranian authorities is engaging with the French and US authorities to examine the possibility of a project waiver."
Trump: Choose between U.S. and Iran!
According to Iranians, Total is still the operator of the SP11 project with a 50.1% interest alongside the Chinese state-owned oil and gas company CNPC (30%), and Petropars (19.9%), a wholly owned subsidiary of NIOC, however, it remains to be seen if the current stake spread will remain in force, or if CNPC will take over.
U.S. president Trump last week signed the executive order introducing the first round of sanctions against Iran. He then, in a tweet, warned partners they'd have to choose between Iran and the U.S.
"The Iran sanctions have officially been cast. These are the most biting sanctions ever imposed, and in November they ratchet up to yet another level. Anyone doing business with Iran will NOT be doing business with the United States," he said.
The executive order reimposes the sanctions on all persons which provided support or goods or services for Iran to acquire U.S. bank notes, starting on or after August 7. Sanctions related to the oil industry will kick in in November.
Trump has authorized the Treasury Secretary to impose sanctions on a foreign financial institution facilitating a significant financial transaction, on or after November 5, 2018, for the purchase, acquisition, sale, transport, or marketing of petroleum or petroleum products from Iran; or for the purchase, acquisition, sale, transport, or marketing of petrochemical products from Iran.
China: Business as usual with Iran
It has been reported that the U.S. wants to bring the Iranian crude oil exports to zero. However, this is hardly going to happen.
Unlike Total, the Chinese don't have financing issues, and have waved off the U.S. calls for everyone to halt Iranian oil imports.
Asked recently whether China would follow the U.S. calls for a halt of Iranian oil imports, the Chinese Foreign Ministry Spokesperson said: "We have responded to similar questions many times before. China and Iran, under the precondition of not violating their respective international obligations, have maintained normal exchanges and cooperation.
"This is reasonable, legitimate, legal and beyond reproach. Meanwhile, China is always opposed to unilateral sanction and "long-arm jurisdiction". China's legitimate rights and interests should be upheld. This position is firm and clear."
Related news
List of related news articles