TotalEnergies finds 'signs of hydrocarbons' in North Sea well
French energy giant TotalEnergies has confirmed the presence of hydrocarbons in an appraisal well in the Central North Sea of the UK Continental Shelf (UKCS).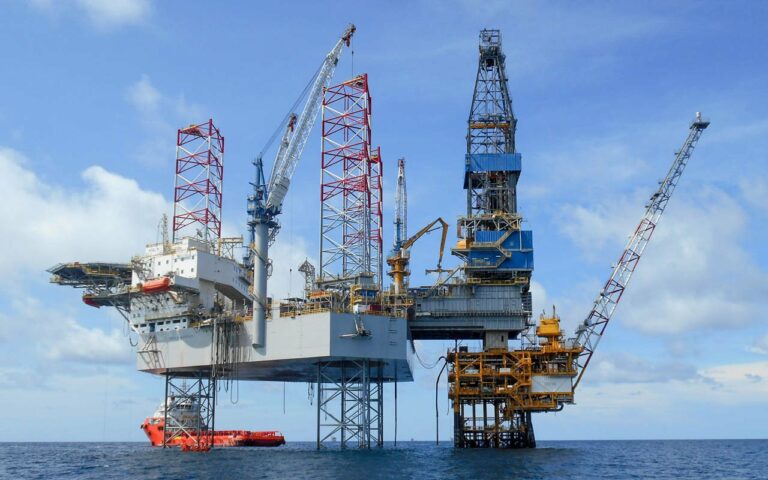 Back in March 2020, TotalEnergies (former Total) discovered hydrocarbons in the Upper Jurassic and Triassic sandstone reservoirs of its Isabella exploration well in Block 30/12d in the UK Central North Sea. The results of a recent appraisal drilling at the Isabella discovery, located in license P1820 in Block 30/12d-12, were disclosed on Tuesday.
TotalEnergies is the operator of this license with a 30 per cent interest while its partners are Ithaca Energy (10 per cent), Neptune (50 per cent), and Energean (10 per cent). The appraisal well 30-12d, spudded in September 2022, was drilled to a total depth of 15,600 feet – or 4,754 meters – in water depths of 262 feet (or 80 meters) and the gross cost of drilling is approximately £66.6 million.
The drilling operations were carried out by the Noble Sam Hartley jack-up rig, which was bought by Shelf Drilling and will be renamed Shelf Drilling Fortress. This rig was sold as part of Noble's efforts to remedy competition concerns related to its merger with Maersk Drilling, which was concluded in 2022.
According to Ithaca Energy, Total Energies informed its partners that "signs of hydrocarbons" were present upon entering the reservoir. The hydrocarbons were encountered in Upper Jurassic and Triassic sandstone reservoirs, with 148 feet – or 45 meters – of net thickness and logging while drilling and wireline logs were acquired to establish reservoir quality.
Ithaca says that TotalEnergies intends to complete the gathering of data, plug and abandon the well, and evaluate the drilling results to establish the commerciality of the reservoir. The Isabella discovery lies about 25 miles south of Total Energies' operated Elgin Franklin field, where Ithaca Energy holds a 6.09 per cent working interest, and 105 miles east of Aberdeen.
Another North Sea prospect on Ithaca's drilling agenda
Meanwhile, the partners in license P2382, where Ithaca Energy holds a 50 per cent stake and Dana Petroleum has the remaining 50 per cent interest, have made the decision to carry out exploration drilling at the K2 prospect in Block 22/14c of the Central North Sea.
Ithaca Energy reveals that the exploration drilling at the K2 prospect is expected to start between June and July 2023 and take approximately 41 days in order to determine the presence of hydrocarbons. The water depth at the drilling site is 294 feet – around 90 meters – and the final planned depth of the drilling is 9,000 feet or about 2,743 meters. The company highlights that the drilling is targeting the Forties Member sandstones.
While the total gross cost of drilling is estimated at £17 million in a dry hole case, in the case of success, further gross costs estimated to be in the region of £17 million will be incurred, providing a total success cost of £34 million (net to Ithaca Energy: £17 million).
Based on Ithaca's statement, the drilling costs in relation to both Isabella and K2 are incorporated in its current financial guidance.