TotalEnergies hand-picks helicopter operator for two North Sea fields
TotalEnergies EP Denmark, a subsidiary of France's energy giant TotalEnergies, has handed out a new contract to the Belgium-headquartered NHV Group, specialising in B-to-B helicopter services. This will enable the helicopter operator to support the oil major's offshore operations in the Danish sector of the North Sea.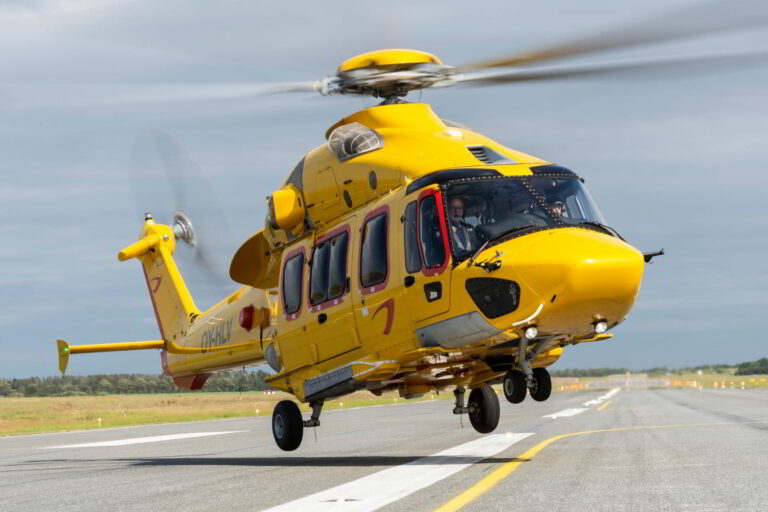 As a result of this contract award, NHV will begin regular flying from Esbjerg, which will serve as the operational hub for the contract. The Belgium-headquartered player will deploy a dedicated H175 aircraft to transport personnel and equipment to TotalEnergies' installations in the Dan and Tyra fields offshore Denmark.
Following the award, Jamie John, NHV's Vice President of Oil and Gas, expressed gratitude for the opportunity to fly out of the firm's base in Denmark and for continuing to build on the company's presence in this region.
Andy Dethlefsen, NHV Esbjerg's Accountable Manager, remarked: "NHV are delighted to be utilising its advanced H175 helicopter to provide safe and efficient transportation for TotalEnergies' offshore personnel, building on NHV's extensive experience in supporting offshore operations globally."
TotalEnergies is the operator of the Tyra field on behalf of the Danish Underground Consortium (DUC) – a partnership between TotalEnergies (43.2 per cent), Noreco (36.8 per cent) and Nordsøfonden (20 per cent).
Once the redeveloped Tyra II is back on stream, it is expected to deliver 2.8 billion cubic meters of gas annually, which amounts to 80 per cent of the forecasted Danish gas production. The first gas is expected in the winter season of 2023/24.