TotalEnergies' latest flow test in Suriname to shape future activity
French energy giant TotalEnergies and its partner APA Corporation have completed a flow test at an exploration well in Block 58 offshore Suriname to get more insight into the area and find well locations with additional resource potential in hopes of delivering a black oil development hub.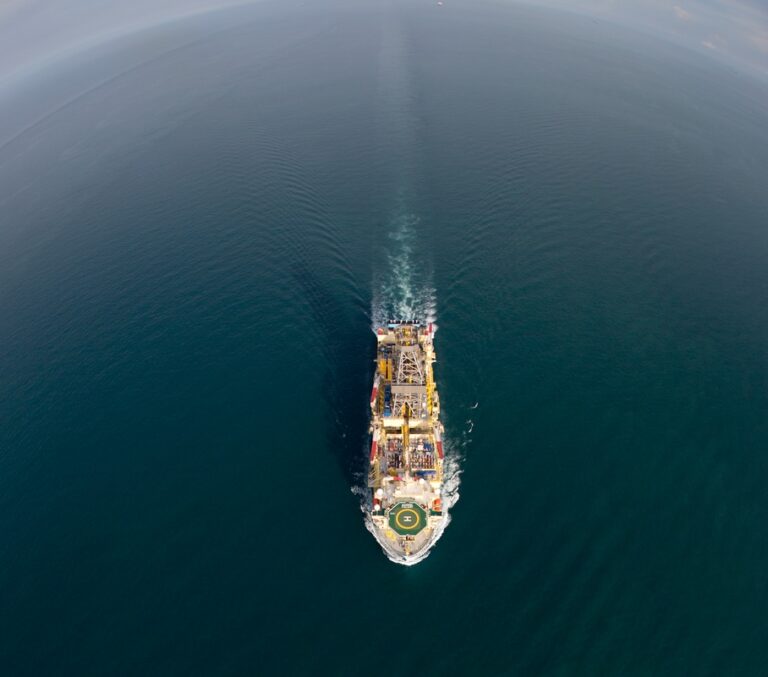 TotalEnergies' partner, APA Corporation, announced flow test results from the Krabdagu exploration well (KBD-1) on Tuesday. The well is located on Block 58 offshore Suriname, where TotalEnergies is the operator with 50 per cent working interest, while APA Suriname holds the other 50 per cent interest.
Located 18 kilometres southeast of Sapakara South, the Krabdagu-1 well was drilled by the Maersk Drilling-owned Maersk Valiant drillship at a water depth of 780 meters and encountered approximately 90 meters of net oil pay in good quality Maastrichtian and Campanian reservoirs, based on TotalEnergies' statement from February 2022.
As previously reported, it is anticipated that the success at Krabdagu could materially increase the scope and scale of development in the central portion of Block 58, resulting in a potential black oil development hub in Suriname that would accommodate production from Krabdagu, Sapakara, and Keskesi.
According to APA Corporation, the latest flow test data, collected in the two lower intervals – the Upper Campanian and Lower Campanian – indicates oil-in-place resources of approximately 100 and 80 million barrels (MMbbls) respectively connected to the KBD-1 well.
The company explains that the Upper Campanian Zone results show 32 meters (105 feet) of net oil pay, a high-quality reservoir with 400-500 millidarcy permeability, 35-degree API, and 2000-2300 scf/bbl GOR. The firm says that the buildup test indicated connected resources of more than 100 MMbbls of oil-in-place.
On the other hand, the Lower Campanian Zone results indicate 32 meters (105 feet) of net oil pay, modest reservoir quality with 60-80 millidarcy permeability, 37-degree API, and 2500-2800 scf/bbl GOR. In addition, the buildup test indicated connected resource of more than 80 MMbbls of oil-in-place.
John J. Christmann IV, APA's CEO and president, remarked: "The results from the Krabdagu flow-test in the two lower intervals are in line with our expectations and provide data that accelerates our understanding of the field and will shape future activity. This includes identifying the optimal well locations that enable assessment of upside resource potential for each target."
Since these tests were performed in the exploration well, TotalEnergies' partner points out that appraisal drilling will be necessary to confirm additional resources and optimal development well locations. Moreover, the exploration well encountered another high-quality, lower GOR interval in the Upper Campanian that was not in a location suitable for flow testing, this shallower Campanian zone will need to be flow tested in the appraisal stage from a more optimal location.
"The connected resource demonstrated from the flow tests at Krabdagu combined with the results from Sapakara South are a significant step forward in advancing a project in this area of Block 58," concluded Christmann IV.
Currently, the TotalEnergies-APA joint venture is drilling the Dikkop exploration well in the central portion of Block 58 with the Maersk Valiant drillship. Following the completion of operations at Dikkop, the drillship is expected to continue exploration and appraisal activities in the central portion of Block 58.
Earlier this month, TotalEnergies exercised its second option for an additional well to be drilled in Suriname by the Maersk Valiant rig.
This extension has an estimated duration of 100 days, with work expected to start in August/September 2022 in direct continuation of the rig's previously agreed work scope.