Maersk drillship staying in Suriname for TotalEnergies
Danish offshore rig owner Maersk Drilling has secured a one-well extension for its drillship Maersk Valiant in Suriname.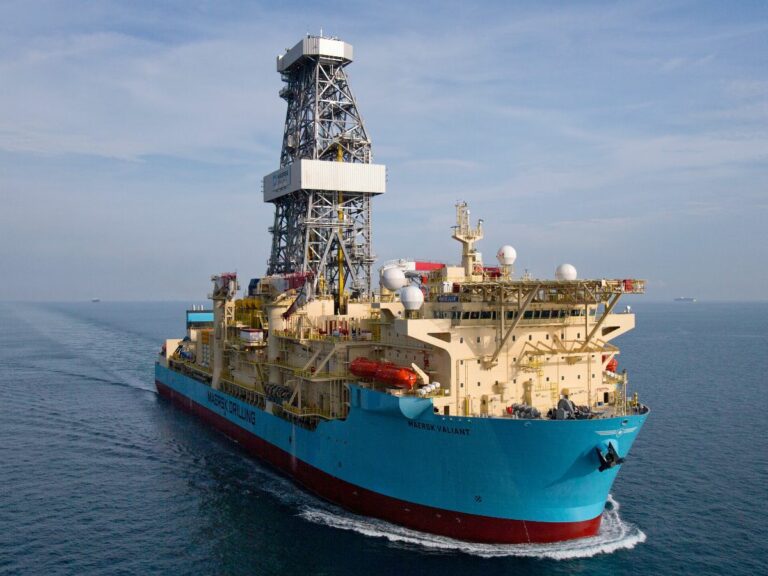 TotalEnergies E&P Suriname has exercised an option to add the drilling of one additional well in Block 58 offshore Suriname to the work scope of the drillship Maersk Valiant, the drilling contractor reported on Thursday. The contract extension has an estimated duration of 100 days, with work expected to begin in August/September 2022 in direct continuation of the rig's current work scope.
The contract value of the extension is approximately $24.3 million, including integrated services provided and a fee for the use of managed pressure drilling. One one-well option remains on the contract.
Maersk Valiant is a high-specification 7th generation drillship, with integrated Managed Pressure Drilling capability, delivered in 2013. It is currently operating for TotalEnergies offshore Suriname.
Back in January 2022, TotalEnergies exercised one of the one-well options under the contract with a value of approximately $20.5 million. This extension had an estimated duration of 100 days and the work started in March 2022.
In February 2022, TotalEnergies and its partner in Block 58, APA Corporation, made "a significant new oil and associated gas discovery" at the Krabdagu-1 well. The well, drilled with the Maersk Valiant drillship, encouraged the partnership to continue exploration efforts in a bid to find enough resources this year for the first oil development. In addition to DST operations on Krabdagu-1, at least three further exploration and appraisal wells are planned to be drilled in 2022 on the block.
TotalEnergies is the operator of Block 58 off Suriname, with a 50 per cent working interest, while APA Corporation holds the remaining 50 per cent. APA Corp. holds operatorship of another block in Suriname, Block 53, and it recently encountered water-bearing reservoirs in an exploration well drilled with the Noble Gerry de Souza drillship.