TotalEnergies moves to secure production right for South African block
French energy major TotalEnergies and its partners in Block 11B/12B offshore South Africa have filed an application for a production right to the country's petroleum regulator.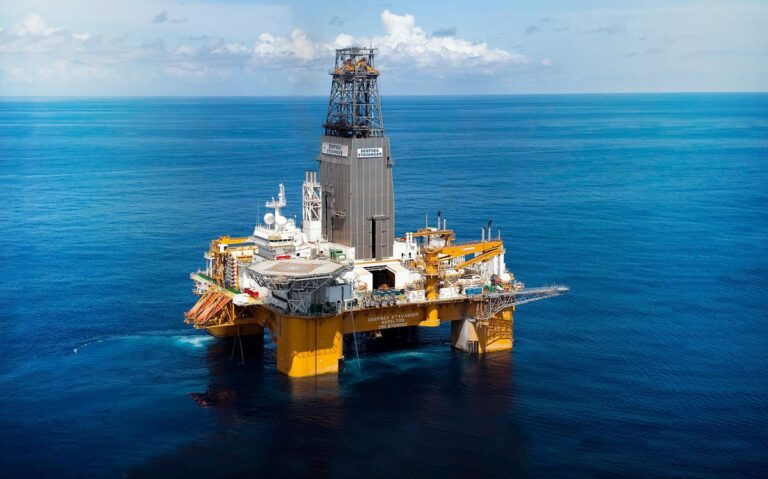 Block 11B/12B is located offshore South Africa in the Outeniqua Basin approximately 175 kilometres off the southern coast of South Africa. It contains the Brulpadda and Luiperd discoveries made in 2019 and 2020, respectively. Both wells were drilled using Odfjell Drilling's Deepsea Stavanger semi-submersible rig.
As reported by Reuters, the application was filed to the national petroleum regulator, Petroleum Agency of South Africa (PASA), on Monday for assessment over the next 14 days. The regulator said in March that, if TotalEnergies did not submit the application by September when its exploration licence expired, the block would revert back to the market.
Furthermore, the partnership is relinquishing the northern portion of the block and electing to enter a Gas Market Development Period to confirm the economic viability of the project, Africa Energy Corp., one of the partners, revealed on Wednesday.
After the proposed relinquishment, the block is expected to cover approximately 12,000 square kilometres, Africa Energy explained.
Garrett Soden, Africa Energy President and CEO, commented: "We congratulate the operator, TotalEnergies, on filing the Production Right application for Block 11B/12B. This is an important milestone for the proposed Luiperd early production system, and we look forward to finalizing the gas offtake terms.
"The success at both the Luiperd-1X and Brulpadda-1AX wells significantly de-risks the remaining Paddavissie Fairway prospects for a potential larger development as the gas market expands in South Africa."
Africa Energy owns 49 per cent of the common shares of Main Street 1549, which holds a 10 per cent participating interest in Block 11B/12B. The block is operated by TotalEnergies, which holds a 45 per cent participating interest. QatarEnergy, which entered the block in 2018, and CNR International hold 25 per cent and 20 per cent of the block, respectively.