Tower Resources bringing Topaz Driller rig back to Cameroon
Tower Resources has via its Cameroon subsidiary hired the Topaz Driller jack-up rig from Vantage Drilling for drilling operations offshore Cameroon in 2019.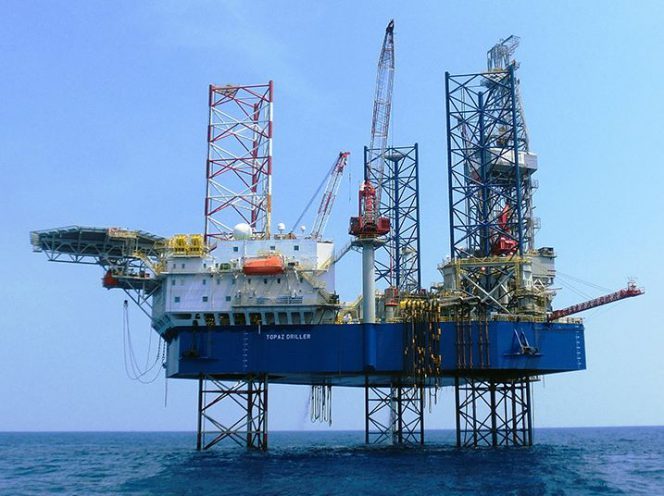 The rig is expected to start the NJOM-3 well at Tower's Thali license in the second quarter of 2019. The Thali PSC, where the rig will drill next year, covers an area of 119.2 km², with water depths ranging from 8 to 48 meters, and lies in the Rio del Rey basin, in the eastern part of the Niger Delta.
The Topaz Driller was recently in Cameroon where it was by NewAge for drilling two wells at the Etinde license. The rig is currently employed in Gabon, where it is drilling for the French oil major Total.
Tower said that the terms of the Topaz Driller rig contract were confidential.
According to he company, the NJOM-3 well will be targeting gross mean contingent (2C) resources of 18 million barrels across the Njonji-1 and Njonji-2 fault blocks located in the south of the Thali license with an EMV10 of US$118 million, as identified by the recent Oilfield International Limited ("OIL") Reserves Report announced on the 1 November 2018.
Furthermore, Tower said, the NJOM-3 well is expected to de-risk an additional 20 million barrels of gross mean prospective resources across Njonji South and Njonji South-West.
The objectives of the NJOM-3 well are to test the thickness of reservoirs already identified by NJOM-1 and also to test for other reservoirs which may be present at the new location. It will also provide key flow-rate data for the Njonji reservoirs from a drill stem test ("DST"), which would allow reclassification of contingent resources into 2P reserves as well as providing critical reservoir characterization data for the potential field development strategy.
Jeremy Asher, Chairman and CEO said: "We are very pleased to have secured the Topaz Driller, the same rig which our well management team at Bedrock Drilling used to drill the two recent Etinde wells. We see the NJOM-3 well, in Q2 2019, as just the beginning of our drilling activity on the Thali license…The rig timing remains consistent with that schedule, including its target of first oil by the end of 2019."
Tower recently shared plans under which is it going to lease a mobile offshore production unit – a modified jack-up rig – and a shuttle tanker to develop Cameroon resources.
Offshore Energy Today Staff