Transocean raising cash to pay for Deepwater Poseidon drillship
Offshore driller Transocean has through its Transocean Poseidon Limited subsidiary launched a private offering of U.S. $550 million in aggregate principal amount of senior secured notes due 2027.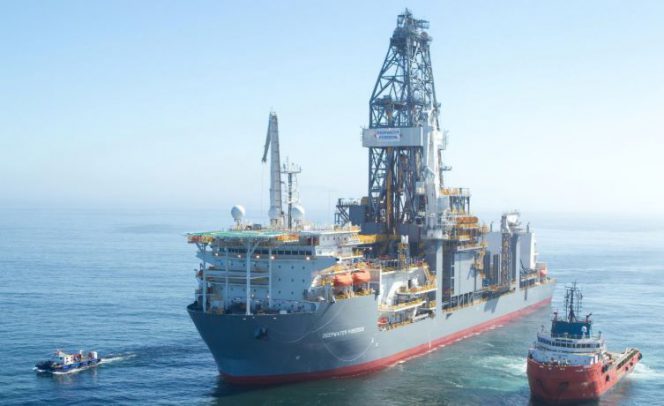 In a statement on Wednesday, Transocean said it would use the net proceeds "to partially finance the construction or acquisition of the Deepwater Poseidon [drillship] ."
Worth reminding, the Deepwater Poseidon drillship was delivered to the company by Korea's DSME last year when it started its 10-year contract with Shell in the Gulf of Mexico. Using the rig, Shell in May 2018 made a large, deep-water, exploration discovery in the Norphlet geologic play in the U.S. Gulf of Mexico with its Dover well.
Offshore Energy Today has reached out to Transocean seeking more info on the status of the rig, and the details of payment arrangement with DSME, given that the rig was delivered last year, and Transocean's Senior Notes announcement on Wednesday implies the payment for the rig has yet to be completed. We will update the article if we get any response.
Responding to Offshore Energy Today on Wednesday, a Transocean spokesperson said: "This offering is similar to the offering we did in 2018 involving the Deepwater Pontus and in 2016 involving the Deepwater Proteus and Deepwater Thalassa, where the notes are secured by the rig and certain other assets related to the rig. "
"We do not owe DSME monies related to the delivery of the Poseidon," the spokesperson added.
As for the notes placement, Transocean on Wednesday said the notes would be guaranteed by Transocean Ltd., Transocean Inc. and a wholly owned indirect subsidiary that owns the Deepwater Poseidon, and will be secured by a lien on the Deepwater Poseidon and certain other assets related to the rig.
"The timing of pricing and terms of the Notes are subject to market conditions and other factors," Transocean said in a statement.
Offshore Energy Today Staff
Related news
List of related news articles