Transocean rig in the clear for gig on Equinor's North Sea field
Norwegian oil and gas company Equinor has received consent from Norway's offshore safety regulator to use one of Transocean's semi-submersible rigs for production drilling and completion on a field located in the North Sea off Norway.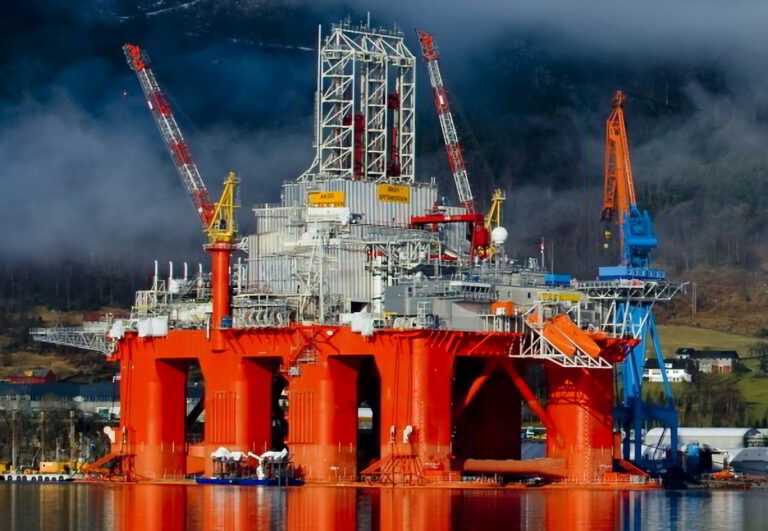 The Petroleum Safety Authority Norway (PSA) informed last week that it had given Equinor consent to use the Transocean Spitsbergen rig for production drilling and completion on the Visund field.
Transocean Spitsbergen is a sixth-generation dual-derrick winterised semi-submersible rig capable of drilling high-pressure/high-temperature formations and is equipped with an automatic drilling control system. This rig was built in 2009 at Aker Stord. Originally, it received the Acknowledgement of Compliance (AoC) from the PSA in July 2009 when it was called Aker Spitsbergen.
Following a change in rig ownership, Transocean applied for a new AoC and changed the name of the rig to Transocean Spitsbergen. The new AoC was received in 2012. This rig has been working for Equinor for years and Transocean's fleet status report from April shows that the latest contract for this rig started in March 2022, with a day rate of $283,000, and the latest option will run from July 2022 until January 2023. Earlier this year, Equinor exercised a one-well option in Norway for the Transocean Spitsbergen at $305,000 per day.
Located in blocks 34/8 and 34/7, 22 kilometres northeast of the Gullfaks field in the Tampen area, the Visund oil and gas field was discovered in 1986. Production began on 21 April 1999 while gas exports started on 7 October 2005. The water depth at the field is 335 meters.
The wells on the field are connected to the Visund platform with flexible risers. The oil from the field is piped to Gullfaks A for storage and export while the gas is sent via Kvitebjørn gas pipeline for further processing at Kollsnes north of Bergen. Afterwards, the dry gas goes to the European gas markets.
When it comes to the Transocean Spitsbergen, it is worth noting that Transocean secured last month a contract extension for this rig in Norway with the firm part of the backlog worth about $181 million.
This contract extension is expected to start in October 2023 and end in April 2025.