Transocean to upgrade five offshore rigs with automated drilling control
Offshore driller Transocean has entered into an agreement with Equinor to license and install Automated Drilling Control (ADC) systems on four high-specification, harsh environment rigs currently on contract in Norway and a fifth semi-submersible that is expected to start operations in the Norwegian Sea this summer.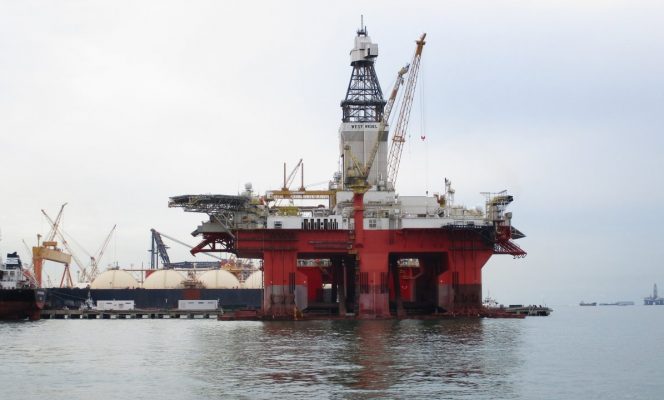 ---
The Transocean Enabler was previously equipped with the ADC system in 2017 and has delivered tangible improvements in overall drilling efficiency that have led to more cost-effective wells for Equinor, according to Transocean's statement on Monday.
Further, the system has demonstrated improvements in well integrity, while enhancing safety and operations assurance, the driller added.
In addition to the Transocean Enabler, the upgraded floaters in Transocean's fleet will include: Transocean Spitsbergen, Transocean Norge, Transocean Encourage, Transocean Equinox, and Transocean Endurance.
The ADC systems are developed through the combination of various technologies from MHWirth, NOV and Sekal, which enable, among other things, higher rates of penetration while drilling, highly stable bottom hole pressures avoiding swab/surge effects and early detection of kick/loss events.
"The ADC upgrades advance our automation efforts and further enhance our industry leading fleet of high-specification, harsh environment semi-submersibles," said Jeremy Thigpen, President and CEO.
It is worth reminding that out of five rigs awaiting the upgrade, three were previously owned by Songa Offshore, which was acquired by Transocean in January 2018. These are Transocean Encourage, Transocean Equinox, and Transocean Endurance.
Furthermore, Transocean bought a 33.3% interest in the Transocean Norge rig – formerly known as the West Rigel – in May 2018, thus gaining the exclusive right to market and operate the rig. In September 2018 Tranoscean was awarded a six-well contract with Equinor for the Transocean Norge rig. The contract is expected to start in July 2019, following the shipyard delivery earlier in the year.
Offshore Energy Today Staff
Related news
List of related news articles