Trendsetter delivers subsea equipment for Noble's Leviathan project
Houston-based oil and gas service company Trendsetter Engineering has completed the design and build of subsea production equipment for Noble Energy's Leviathan project, a large natural gas field development in the Eastern Mediterranean Sea off the coast of Israel.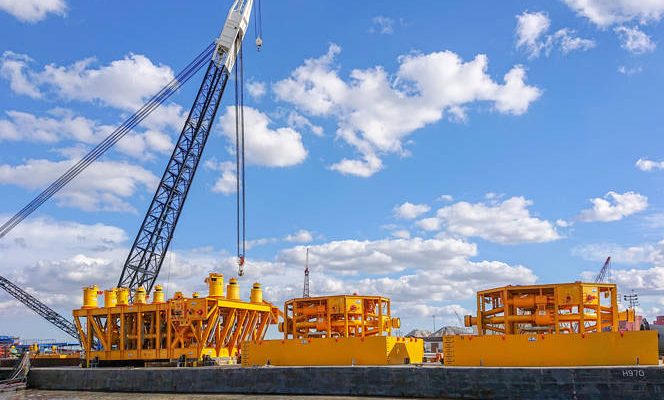 Announcing the milestone on Tuesday, Trendsetter said that the process took over two years of effort.
Trendsetter's scope of work included multiple clamp connection systems, subsea distribution equipment, MEG filter modules, 2" connection systems and subsea manifolds.
"This project has been a job well done by all those who contributed from Trendsetter and Noble Energy. I'm confident that few other companies could have accomplished all we did at the level of quality, safety and overall cost and schedule performance," said Antony Matson, Vice-President of Projects.
Mario R. Lugo PE, CEO and Chairman, said: "For over 20 years, Trendsetter Engineering has continually delivered groundbreaking technology to the industry. We would like to thank our partners at Noble Energy for this tremendous opportunity."
Discovered in 2010, the Leviathan, holding around 22 trillion cubic feet of gross recoverable resources, is one of the largest natural gas discoveries in the world. It is being developed using a subsea system that will connect production wells to a fixed platform located offshore with tie-in onshore in the northern part of Israel.
Noble Energy is the operator of the Leviathan field with a 39.66% interest and its two partners in the field are Delek Drilling and Ratio Oil with 45.34% and 15%, respectively.
As reported earlier on February, Noble Energy has already launched the jacket for the Leviathan drilling platform offshore Israel. The platform jacket was put on a 180-meter barge in Texas, and crossed the Atlantic Ocean in 28 days, traveling a distance of 11,500 kilometers. The jacket, which took 18 months to build, is 98 meters high and weigh 15,500 tons.
First gas sales from the project are on schedule by the end of 2019.
Related news
List of related news articles