Turkish Petroleum hires Schlumberger for offshore drilling support
Turkish national oil company Turkish Petroleum (Türkiye Petrolleri AO or TPAO)  has hired Schlumberger, the world's largest oilfield services firm, to help it with offshore drilling in the Mediterranean Sea.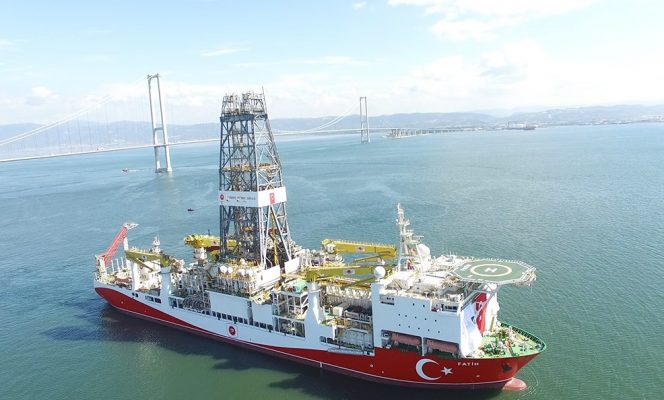 Schlumberger shared the piece of information in its quarterly report on Friday.
Turkish Petroleum during the third quarter awarded Schlumberger an integrated services management contract to drill the deepwater well Alanya-1 in the Eastern Mediterranean Sea.
Under the contract, valued some $15 million Schlumberger said it would coordinate multiple product lines as well as provide project management services on Turkish Petroleum's ultra-deepwater drillship, Fatih.
The drillship, previously known as Deepsea Metro II was acquired last year by Turkish Petroleum company. According to Marine Traffic, the vessel is currently anchored near Antalya, Turkey.
Turkish energy minister Fatih Donmez was in September cited as saying that the Fatih drillship would start drilling in the East Mediterranean "next month." He also reportedly said that Turkey will buy a second drillship soon.
#Turkey to start drilling in East Mediterranean in the next month or so with its drillship Fatih (the Deepsea Metro 2) and will soon acquire a 2nd drillship, says Energy Minister Fatih Dönmez. pic.twitter.com/dVYegBVV3N

— Abdullah Bozkurt (@abdbozkurt) September 20, 2018
Apart from being awarded the contract for drilling services, Schlumberger said its seismic processing subsidiary WesternGeco had secured a multiyear contract with TPAO to provide software and depth imaging consultancy services, along with infield geophysics services onboard its seismic vessel operating in the Black, Marmara, and Mediterranean Seas.
As said before, the TPAO contracts information was shared as part of Schlumberger's third-quarter report.
The oilfield services giant on Friday posted third-quarter revenue of $8,5 billion, an eight percent increase compared to the same period a year ago. Net income on GAAP basis was $644 million for the quarter, up 18% compared to a year ago levels.
Offshore Energy Today Staff
Related news
List of related news articles