Two injured, one missing after drilling vessel catches fire off Malaysia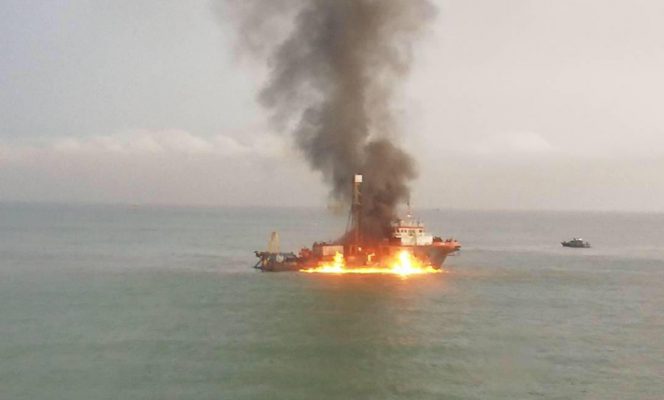 An offshore drilling vessel caught fire while operating in the South China Sea offshore Miri, Malaysia, early on Tuesday morning. Two workers were injured as a result of the incident while one worker is still missing.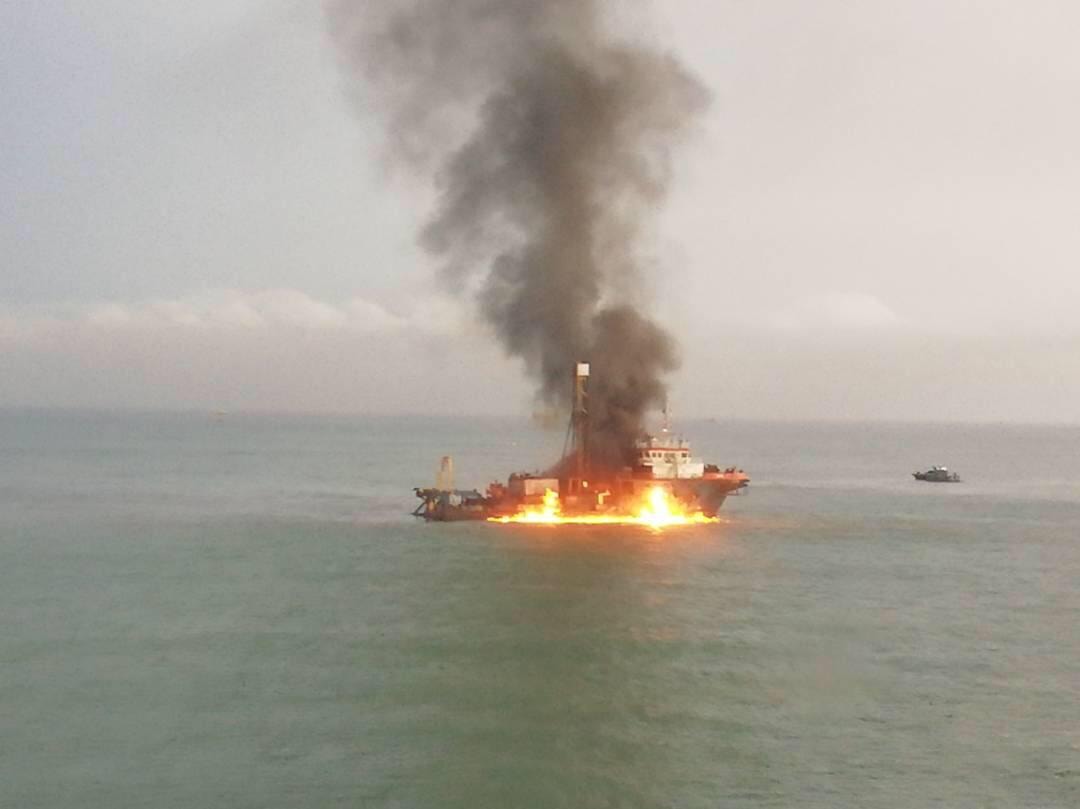 The Malaysian Maritime Enforcement Agency (MMEA) said on Tuesday it received an emergency signal at about 3.15 in the morning from Kuala Baram waters.
The coast guard vessel soon came to the scene and found the 2009-built Malaysian-flagged vessel named Geos on fire. The vessel is registered under Kuala Lumpur-based Ageo Marine which is a subcontractor of Petronas.
The entire crew of the vessel jumped into the sea following the explosion in the engine room that caused the fire. Two workers were injured and one worker remains to be found.
With help from other two vessels, MP Perdana Frontier and MP Nautica Aleesya, the fire was brought under control by 8.00 a.m. but there are still residual fires on the water surface.
According to reports from Malaysian media, there were 39 workers on board comprising 33 Malaysians, five Indonesians and a Thai national.
Offshore Energy Today Staff