Two UK oil & gas players pondering merger
London-listed Kistos is contemplating making a possible cash and share offer for a compatriot oil and gas firm, Serica Energy, and has urged the latter's shareholders to encourage its board to engage in talks to iron out the details of a proposed combination, which Kistos believes would create a "leading independent North Sea champion."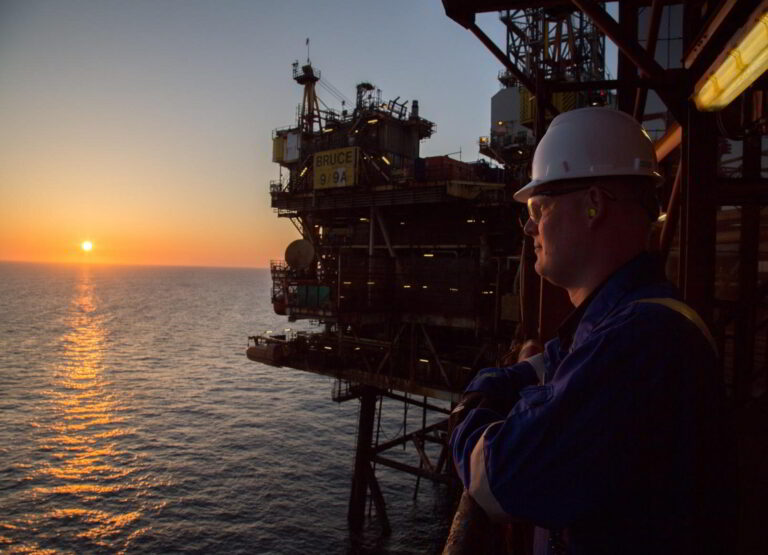 Kistos first approached Serica's board on 16 May 2022 to request its engagement in discussions regarding the merits of a combination of both companies. This letter contained "significant detail" on the strategic merits and potential value creation for shareholders of both firms. Two days later, Serica rejected the offer as it did not represent "a specific proposal for the board [of Serica] to consider."
Kistos followed up on this on 24 May 2022 with proposed combination terms and reiterated its "confidence in the strategic merits and potential value creation" of the proposed combination. Serica sent a response on 1 June 2022, informing Kistos that it had rejected the offer.
However, Serica did accept Kistos' view regarding the strategic merits of a combination, stating that its board "can see industrial logic in combining the portfolios of the two companies," and suggested entering into a "limited mutual exchange of information under a non-disclosure agreement" (NDA) to explore a transaction.
With an agreement in principle on industrial logic, Kistos accepted the suggestion from Serica to enter into an NDA to agree on offer terms and structure. Afterwards, Serica sent non-binding cash and share offer for the entire issued and to be issued share capital of Kistos on 1 July 2022, outlining that the latter's shareholders would receive cash of 90 pence plus 1.29 new Serica shares for each Kistos share.
Serica's proposal implied an "effective change of control" in Kistos' view, which would see Serica shareholders hold approximately 72 per cent of the combined company post-transaction. Serica's proposal implied a value of 483 pence per Kistos share, a premium of 4 per cent to the closing Kistos share price of 463 pence per share.
After considering the proposal, Kistos' board rejected it on 8 July 2022 on the basis that it was "not at a recommendable value as it failed to recognise the inherent value in the existing Kistos portfolio, let alone the potential value creation that the combined company could generate."
Moreover, despite being positioned as a merger of equals, "Serica had proposed that no Kistos senior management be retained and that no board members of Kistos should join the board of the combined company." In lieu of this, Kistos says that the terms of this proposal are at the "wrong price, with the wrong mix of stock and cash" given leverage capacity.
On the other hand, Kistos' board considers that the proposed combination it has made is "at the right price, with the right mix of stock and cash, and with an intent to put in place the right combined team" drawn from both firms to drive the combined company forward.
Kistos' rationale behind the proposed merger
According to Kistos, both companies trade on materially lower multiples versus their wider UK and Western European listed upstream independent peers, thus, the proposed combination has the potential to drive a re-rating of the combined company as a result of achieving scale and relevance, as such a merger would establish a firm with a market capitalisation of more than £1.8 billion, offering investors access to "key market themes, those of energy supply and security, at a crucial moment for the industry."
Kistos claims that the combined company would enhance its operating position, as it would be expected to create a "leading listed North Sea independent," with pro forma combined reserves which are approximately 86 per cent operated, strong operational performance and low unit production costs.
Additionally, the company believes that such a merger would optimise the combined balance sheet, strengthening the cash flow and creating a platform for growth, while also being "well-positioned to support the energy transition through around 85 per cent gas-weighted production, whilst maintaining a focus on becoming an industry leader for its carbon emission credentials." The firm says this is in line with its mission statement, as "energy security and a commitment to tackling climate change must be equally balanced."
Taking all this into account, Kistos' board "strongly believes that an experienced management team with a clear track record, combined with effective oversight from an experienced board, is key to delivering the opportunities presented by the proposed combination." Therefore, the firm envisages employing a "meritocratic approach" to selecting the best individuals for the new company, which would be drawn from the management teams and boards of both players.
Kistos highlighted within its statement on Tuesday that it was making the announcement to provide Serica's shareholders with an opportunity to "make their views known" regarding the attractiveness of the proposed merger, and to urge them to encourage their board to engage in "constructive discussions."
Based on the proposed combination terms comprising a possible cash and share-for-share exchange offer, Serica shareholders would own approximately 50 per cent of the issued share capital of the combined business, in addition to receiving a "significant" cash component. For each Serica share, Kistos would offer 0.2932 new Kistos shares and cash of 246 pence.
Based on the closing price of 463 pence per Kistos share on 11 July 2022, these proposed merger terms give an offer value of 382 pence per Serica share, representing a premium of 25 per cent to the closing price of 305 pence per Serica share and 22 per cent to the six-month volume-weighted average price of 312 pence per Serica share.
By 9 August 2022, Kistos needs to either announce a firm intention to make an offer for Serica or state that it does not intend to make one. The company elaborates that there can be "no certainty that a firm offer will be made," adding that if an offer is made, its board does not anticipate any significant anti-trust or other regulatory approvals. However, should any requirements arise, the firm does not expect such approvals to be "significant hurdles to the completion of the proposed combination."
Serica advises shareholders not to take any action
In a separate statement, Serica points out that the proposed terms are the same as the terms outlined in a possible non-binding offer made by Kistos on 24 May 2022 that was rejected by Serica's board on 1 June 2022.
The company adds that it "proactively considers its strategic options and is considering its position," concluding that there can be "no certainty that an offer will be made, or as to the terms of any such offer." To this end, Serica "strongly advised" its shareholders "not to take any action."
When it comes to Serica Energy's most recent activities, it is worth noting that the UK player spudded the North Eigg exploration well on Monday, 11 July 2022.
The well, located in the North Sea off the UK, was described as an "exciting exploration prospect."