U.S. Coast Guard helps offshore supply vessel in need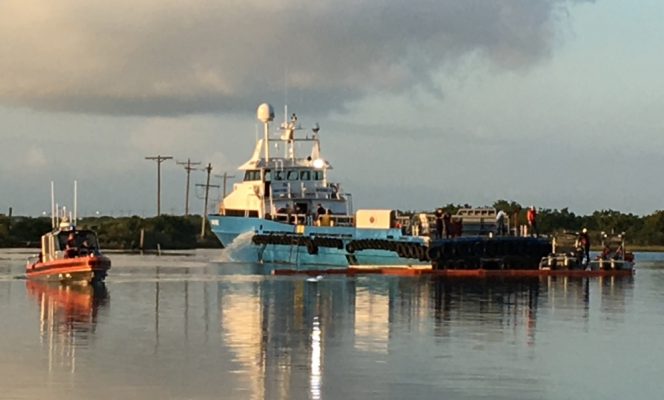 U.S. Coast Guard crews assisted a 145-foot offshore supply vessel taking on water, near Cameron, Louisiana, early on Monday morning.
At 12:00 a.m., the crew of the Candy Fleet-owned Candy Store vessel contacted Sector Houston-Galveston watch-standers to report the vessel was taking on water and in need of assistance.
A Station Lake Charles 29-foot response boat-small boat crew was launched. Once on scene, the crew of the RB-S passed two dewatering pumps to the vessel and remained on scene throughout the night with the Candy Store.
Coast Guard Marine Safety Unit Lake Charles personnel were dispatched to the scene to investigate and respond to fuel discharge around the partially submerged vessel.
Related news
List of related news articles