U.S. ocean observing prize competitors to test tech off Olympic Peninsula
The 2022 Powering the Blue Economy: Ocean Observing Prize competitors will test their wave energy-harvesting ocean observing prototypes in the SPLASH Contest next autumn on the Olympic Peninsula, offshore Washington.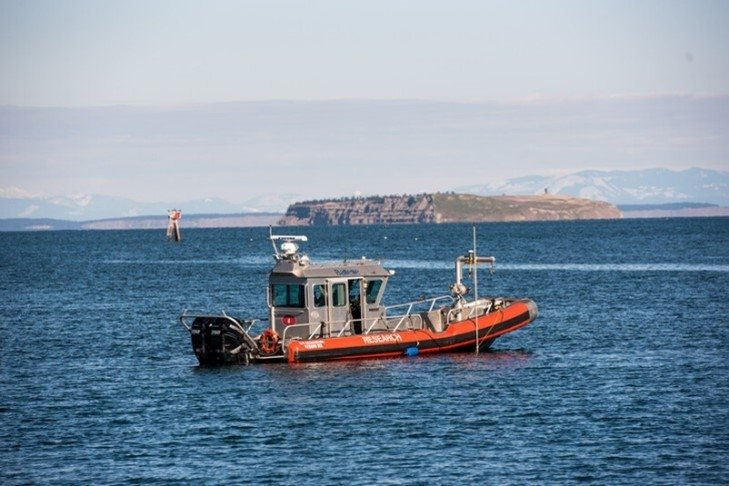 Organised by the U.S. Department of Energy's Water Power Technologies Office (WPTO) and the National Oceanic and Atmospheric Administration (NOAA), the final stage of the competition will be hosted by Pacific Northwest National Laboratory.
The testing will take place at two sites, one located in Sequim Bay and the other in Clallam Bay.
Sequim Bay was selected because of its relatively protected, calmer waters – an ideal scenario for competitors to test their devices in the ocean for the first time and practice maneuvering before heading to the open ocean.
Clallam Bay on the other hand offers the necessary wave conditions for competitors to demonstrate their devices' wave-powered recharging capabilities. Competitors will have access to helpful data that details the area's conditions as well as support from experts and engineering facilities at Pacific Northwest National Laboratory's Marine and Coastal Research Laboratory, according to WPTO.
Scheduled for September 2022, the SPLASH Contest is designed to assess the endurance and performance of finalists' wave energy harvesting, self-charging autonomous vehicles in real-world sea conditions.
During the multi-day test, competing teams will demonstrate all functional aspects of their prototypes, including their ability to maneuver, self-charge, collect data, and communicate wirelessly. At the end of the test, one to three awards totaling up to $1.5 million will be awarded, WPTO said.
The joint prize competition between WPTO and NOAA's Integrated Ocean Observing System (IOOS) Office seeks to develop new technologies that can revolutionize the ability to collect the data needed to understand, map, and monitor the ocean – current data gaps that make it difficult to realize the full potential of the blue economy.
To remind, WPTO and NOAA selected seven winners of the DESIGN Contest for their innovative ideas to integrate marine renewable energy with ocean observing platforms back in April 2021.
The selected teams will test their devices in a state-of-the-art wave tank at the U.S. Navy's Maneuvering and Seakeeping (MASK) Basin in Maryland, in autumn 2021, before advancing to the next stage – the BUILD Contest.
The selected BUILD Contest teams will share a prize pool of $500,000 to construct working prototypes based on their designs, before advancing to the final stage of the competition – the SPLASH Contest.