U.S. sanctions on Iran make market vulnerable to oil demand spikes, Woodmac says
The U.S. on Monday imposed sanctions on Iran's energy, shipping and shipbuilding, and financial sectors, a move which is expected to have a negative impact on the Iranian oil and gas exports.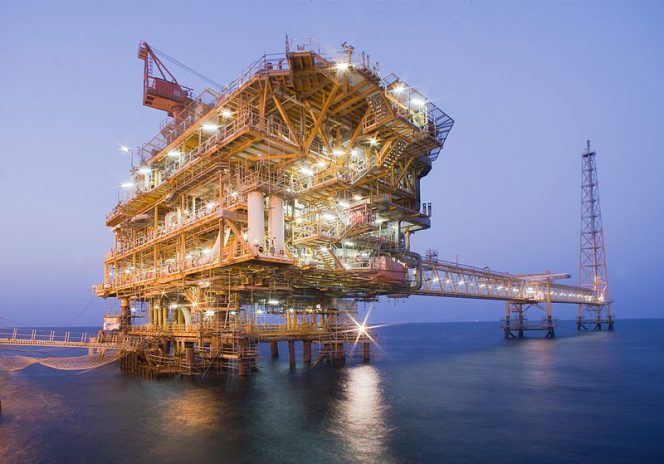 In what it said was its largest ever single-day action targeting Iran, the U.S. Department of the Treasury's Office of Foreign Assets Control (OFAC) sanctioned more than 700 individuals, entities, aircraft, and vessels.
U.S. Treasury Secretary Steven Mnuchin: "Treasury's imposition of unprecedented financial pressure on Iran should make clear to the Iranian regime that they will face mounting financial isolation and economic stagnation until they fundamentally change their destabilizing behavior.  Iran's leaders must cease support for terrorism, stop proliferating ballistic missiles, end destructive regional activities, and abandon their nuclear ambitions immediately if they seek a path to sanctions relief," said
There's enough oil out there, for now.
Energy intelligence group Wood Mackenzie has said that while the oil market now faces a precarious few months, there is enough supply to meet demand this winter, but the margin for error is narrow.
Ann-Louise Hittle, WoodMac's vice president macro oils, said Wood Mackenzie thought "there's just enough growth in supply from elsewhere to muddle through the next few months, meet winter demand and avert a price spike."
"Brent should hold around US$78 a barrel, but it's a very fine line. OPEC spare capacity was an ample 4 million to 5 million barrels per day two years ago. There's only 700,000 barrels per day of additional available production within 30 days right now.
"That means the market is vulnerable to strong demand in a cold winter or any new supply outage. The situation may look better once the northern winter is over, but only up to a point. We forecast that Brent will ease, averaging US$74 a barrel in 2019.
"We expect supply to grow 1.6 million barrels per day in 2019, with US tight oil driving this. That's well ahead of 1.2 million barrels per day of demand growth and should lead to a healthy inventory build during the year.
"But with Iran in the full grip of sanctions and Venezuela continuing to decline, that limited OPEC spare capacity will cast a shadow over the market for some time."
China, India, Turkey still buying
Homayoun Falakshahi, a senior research analyst with Wood Mackenzie's Middle East upstream team, said: "After the implementation of the nuclear deal in January 2016, Iranian production and exports recovered to pre-sanctions levels inside six months.
"Exports reached a peak of 2.8 million barrels per day in April 2018, including 300,000 barrels per day of condensate. Buyers have come from numerous countries, with the bulk sold into Asia, the Mediterranean and Northwest Europe."
He said: "Since the US withdrew from the nuclear deal in May 2018, Iranian crude and condensate exports fell to around 1.8 million barrels per day in September on our estimates. South Korea, a big customer, has cut all imports since August. European buyers are winding down – France stopped in July, Italy, Spain and Greece followed suit.
"Beyond November 5, we expect crude exports to fall to 1 million barrels per day, though it could vary month to month; and condensate to 100,000 barrels per day. Crude sales will be concentrated around a core of supportive state buyers: China, India and Turkey."
In a press conference on Monday, China's Foreign Ministry spokesperson was asked about reports that the U.S. has "allowed" China to continue importing oil from Iran.
The spokesperson said: "I already elaborated on China's position on the new round of sanctions imposed by the US on Iran yesterday. I would like to stress again that the cooperation between China and Iran is open, transparent, legitimate and legal, which should be respected. The Chinese government is committed to upholding the legal rights and interests of Chinese enterprises. We are willing to play a positive and constructive role in promoting the stability of the international energy market."
Iran waiting on EU. Could discount crude
Wood Mackenzie's Falakshahi has said it will be difficult for Iran to maximize exports when virtually all trade in oil is cleared in US dollars, putting international oil companies, many national oil companies, traders and banks off limits. Crude exports contribute one-third of government revenues, so there's a huge incentive for Iran to use every conceivable lever.
"We've seen Iranian crudes discounted by US$1 per barrel compared with similar Middle East grades, the biggest for a decade.
"Iran is hoping the EU's barter proposal – goods as indirect payment for oil – opens doors, though we doubt any big oil traders will leap at the opportunity.
When talking about the EU, the European Commission reps have issued a joint statement expressing "deep regret" over the further re-imposition of sanctions by the United States, and also saying they aim to protect European economic operators engaged in legitimate business with Iran.
"Further work must be done to assist and reassure economic operators pursuing legitimate business under EU law. Our Finance Ministers will further pursue this at their next meeting. Our collective resolve to complete this work is unwavering," the statement reads.
Iran minister: Illegal measures against our people

Javad Zarif, Foreign Minister of Islamic Republic of Iran, released a video in which he said: "The U.S. administration appears to believe that imposing illegal draconian sanctions on Iran will bring  about such pain to our nation that it will force us to submit to its will, no matter how absurd unlawful or fundamentally flawed its demands are.
"We have weathered difficult times in the face of 40 years of American hostility relying solely on our own resources. And today, we and our partners accross the globe will ensure that our people are lease affected by this indiscriminate assault in the economic warfare that directly targets the Iranian people notwithstanding hypocritical claims by the Trump administration to the contrary."
Offshore Energy Today Staff
Related news
List of related news articles