UK Detains Russian Cargo Ship following Refloating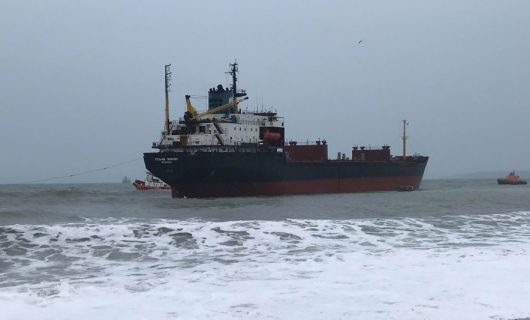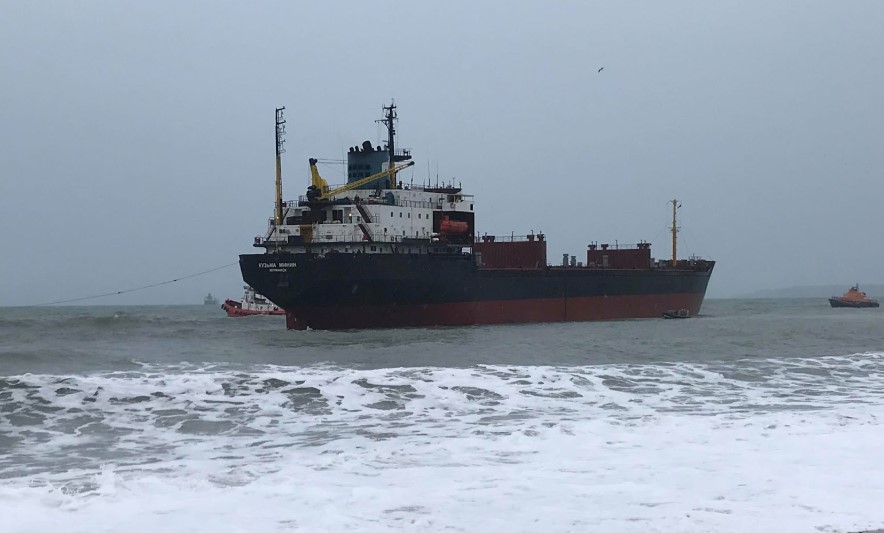 The Russian vessel Kuzma Minin, which ran aground off Cornwall last week, has been detained by UK's Maritime and Coastguard Agency.
Following the vessel's refloating on December 18, a Port State Inspection by MCA Surveyors confirmed a breach in one of the ship's fuel tanks.
According to MCA, tank readings indicate the tank has filled with water as a consequence of the grounding, however no pollution has been reported yet.
As a result, the vessel has been banned from leaving Falmouth Bay until repairs have been made. Once the repairs have taken place, a follow-up inspection will be conducted before the vessel can be released.
The coast guard plans to move the Russian vessel to a more sheltered spot within Falmouth Harbour later today.
"Three tugs and a port pilot will work with the crew in the move which is a purely precautionary measure," MCA added. "The Secretary of State's Representative Maritime Salvage & Intervention and the Environment Group continue to monitor the situation."
As informed, the vessel has full electrical and engine power, and all crew onboard are safe and well.
Image Courtesy: Falmouth Coastguard Rescue Team