UK oil & gas firm expanding its portfolio with more North Sea fields and prospects
UK-headquartered energy company Viaro Energy, through its wholly-owned subsidiary RockRose Energy, has entered into a farm-in agreement with Hartshead Resources for a 60 per cent working interest in the Southern North Sea redevelopment project, which entails gas fields and prospects.
Viaro Energy reported on Wednesday, 5 April 2023, that the farm-in agreement with Hartshead Resources would enable RockRose to acquire a 60 per cent working interest in Production Licence P.2607, which includes the Anning and Somerville fields. On the other hand, Hartshead will retain a 40 per cent working interest in the licence.
According to Viaro, this project is a phased redevelopment of gas fields located in the Southern Gas Basin and Phase 1 will see the development of the Anning and Somerville fields while Phase 2 will focus on the Hodgkin and Lovelace fields. Phase 3 may also be on the cards as Hartshead's exploration portfolio underwent a study by Xodus Group, generating a new prospect inventory totalling 14 prospects and leads with unrisked 2U Prospective Resources of 344 Bcf.
Originally discovered in 1969, Anning and Somerville came on stream in 2008 and 1999, respectively. The fields ceased production in 2015, at which point Somerville had produced 48 bcf of gas, and Anning had produced 16 bcf of gas.
Francesco Mazzagatti, CEO of Viaro Energy, commented: "The partnership with Hartshead is significant for Viaro because it marks a return to operatorship for our main subsidiary RockRose. After several years of careful investments, we continue to see great potential in the Southern Gas Basin, which has been one of the most important and longest-standing sources of gas in Europe. It is easy to discard mature fields, but there are significant opportunities that come with introducing new energy developments to traditional gas exploration."
The UK player highlights that a final investment decision (FID) is expected to be taken in 3Q 2023 while the joint redevelopment of the two fields envisages six production wells being drilled, with the first gas expected in 4Q 2024 and gross peak production rates of 120 mmcfd – net 72 mmcfd to RockRose, or 12,000 boepd – being achieved in 2025. Based on Viaro's statement, gross remaining 2P reserves for Anning and Somerville are reported at 301 bcf of recoverable gas (50 mmboe), with 181 bcf (30 mmboe) net to RockRose. The gross development costs are estimated to be £351 million or over $439 million.
"Anning and Somerville are expected to reach first gas in 4Q 2024 and will contribute around 12,000 boepd to our existing production base of 25-30,000 boepd, taking us a step closer to our 100,000 boepd target. This deal further proves our commitment to growing our portfolio in the North Sea basin and to the energy security of the UK. It is the second deal we have announced in the first months of 2023, and we have more in the pipeline for this year," added Mazzagatti.
The company further explains that the deal is structured as a firm consideration payable to Hartshead, and a partial carry of the Phase 1 development costs for the Anning and Somerville fields while a further consideration payable to Hartshead is contingent upon the FID for the development of Phase 2. The operatorship of the licence will transfer to RockRose at a mutually agreed future date.
"I am pleased to say that the performance of our assets appears to indicate that our strategy is sound and we look forward to working collaboratively with Hartshead to deliver the successful development of these fields," concluded Mazzagatti.
Viaro's first deal in 2023 was the execution of a share purchase agreement with Spark New Energies Limited (Spark) for the acquisition of Spark Exploration UK. This will enable the firm to add a batch of assets located West of Shetland to its portfolio through its wholly-owned subsidiary RockRose Energy.
In a separate statement, Hartshead confirmed the farm-out agreement with Viaro's RockRose Energy for the divestment of a 60 per cent equity interest in its UK Southern Gas Basin License P2607 for a total gross consideration of approximately A$196.3 million, comprising of reimbursement of past costs, a partial carry on the share of development costs, bonus milestone payments and $48.4 million of UK government Investment & Capital Allowance.
The company sees this farm-out deal as a major milestone, materially de-risking the project and providing a clear pathway to the full financing and subsequent development.
The firm believes that the multi-phased development of its Seaward Production License P2607 has the potential to serve the UK government's Bacton Energy Hub initiative and potentially provide material volumes of natural gas feedstock for blue hydrogen generation while also providing future offshore infrastructure for potential use in carbon capture and storage (CCS) and electrification projects.
Chris Lewis, Hartshead CEO, remarked: "The successful execution of a farm-out agreement with RockRose materially de-risks the Phase I development of the Anning and Somerville gas fields by securing over $536 m of gross project expenditure, provides technical and commercial validation of our gas development and implies a material uplift in value for the project.
"This is a landmark transaction for Hartshead shareholders. I am delighted to welcome RockRose to the P2607 Joint Venture and I am looking forward to working with the team as we progress the Phase 1 development and other opportunities in the license."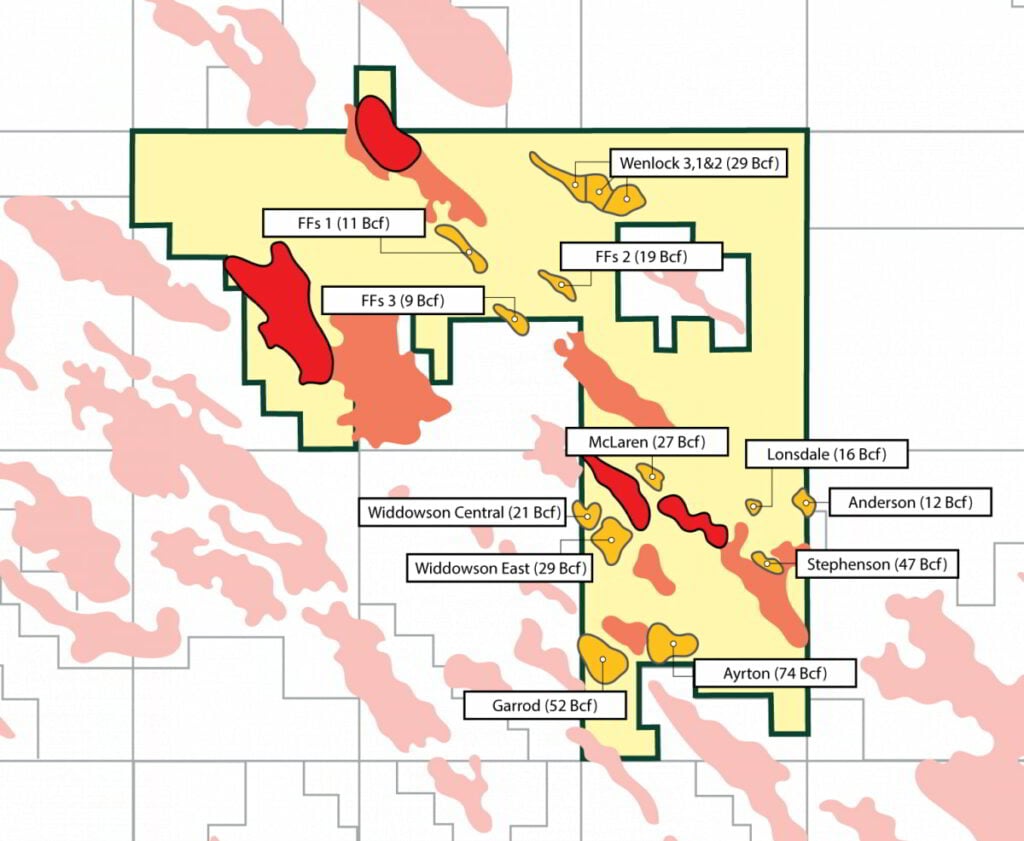 Hartshead revealed on 22 March 2023 that it had agreed with Shell on a non-binding basis on the key commercial terms to transport and process its Phase I gas through Shell's infrastructure. Therefore, the two players will now progress to the preparation and negotiation of binding fully-termed agreements for tie-in, transport and processing of Phase I gas through Shell's infrastructure.
Additionally, the agreement will detail any required brownfield modifications as part of the gas offtake route for the Anning and Somerville gas fields. Hartshead underscores that the negotiation and finalisation of the fully-termed agreements will progress in parallel with the FEED, and FDP submission.
The firm's key objectives and timing include the completion of FEED in 2Q 2023, submission of the FDP in 2Q 2023, and execution of debt financing in 3Q 2023 with FID targeted for 3Q 2023.