UK sets net zero emissions target. We can play a role too, Oil & Gas UK says
The UK Prime Minister Theresa May has announced that the UK will "eradicate its net contribution to climate change by 2050," but it is "imperative" that other nations follow suit, too. The oil industry can help meet the set targets, Oil & Gas UK said.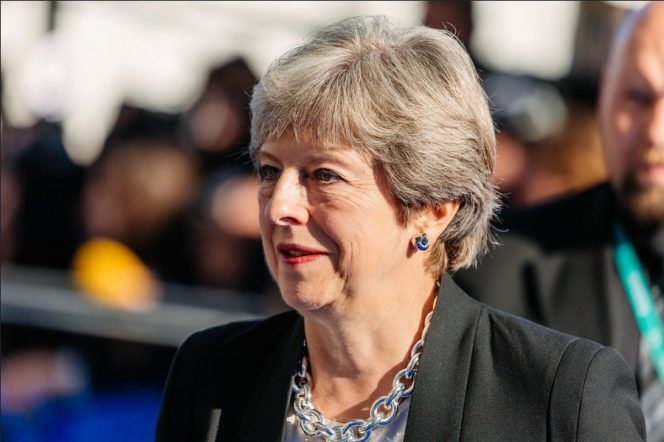 The government on Wednesday said the statutory instrument to implement the climate change plan – introducing a legally binding net zero target to end the UK's contribution to global warming entirely by 2050 – would be laid in Parliament today, Wednesday 12 June. This will amend the Climate Change Act 2008.
"The UK already leads the world in tackling climate change, and Government commissioned this advice in October having recognized the need to go even further to limit its effects," the prime minister's statement reads.
"This legislation will mean that the UK is on track to become the first G7 country to legislate for net zero emissions, with other major economies expected to follow suit. But it is imperative that other major economies follow suit. For that reason, the UK will conduct a further assessment within 5 years to confirm that other countries are taking similarly ambitious action, multiplying the effect of the UK's lead and ensuring that our industries do not face unfair competition," the statement further reads.
The Prime Minister's statement falls short of explaining what steps would be taken in the case that other countries don't follow suit.
Prime Minister Theresa May, expected to leave her PM post next month, said: "As the first country to legislate for long-term climate targets, we can be truly proud of our record in tackling climate change.
We have made huge progress in growing our economy and the jobs market while slashing emissions."
"Now is the time to go further and faster to safeguard the environment for our children. This country led the world in innovation during the Industrial Revolution, and now we must lead the world to a cleaner, greener form of growth."
"Standing by is not an option. Reaching net zero by 2050 is an ambitious target, but it is crucial that we achieve it to ensure we protect our planet for future generations."
The UK is a world leader in tackling climate change. Today we've become the first major economy to legislate to end our contribution to climate change #NetZerohttps://t.co/68yUhstUJZ pic.twitter.com/rlML3uQrtl

— UK Prime Minister (@10DowningStreet) June 12, 2019
Worth noting, the PM statement also revealed that the UK will retain the ability to use international carbon credits.
"Using international credits within an appropriate monitoring, reporting and verification framework is the right thing to do for the planet, allowing the UK to maximize the value of each pound spent on climate change mitigation," the statement said.
We can play a role too, Oil & Gas UK says
In the wake of the PM's announcement, Oil & Gas UK, the UK's offshore oil and gas industry body, has said the industry can play in supporting the UK to meet its climate change ambitions.
OGUK Chief Executive Deirdre Michie said the oil and gas industry could play a role to enable the energy systems of the future and to help the development of technology that can mitigate carbon from other heavy-emitting industries.
Michie said: "Achieving net zero is a huge challenge that will affect all industries, businesses, and people. Our sector needs to be involved in this agenda, work to realize the opportunities it presents and be an essential partner in supporting the UK to achieve its climate change ambitions."
"We can help design the diverse energy system we need for the future, and through our knowledge and experience can be a central part of developing some of the technology needed to mitigate carbon from other heavy emitting industries through for example, Carbon Capture Usage and Storage.
"We have already welcomed the Climate Change Committee report and are engaging with our members on the practical steps we need to take to in relation to continuing to manage and reduce the emissions from our own activities, to play our part in achieving net zero.
"With world-leading engineering skills, infrastructure and energy expertise, our industry stands ready to work with sectors across the UK economy to enable the UK to achieve its climate change goals."
Shell UK Country Chair, Sinead Lynch said: "This marks another important step forward. Shell fully supports this ambition for the UK to move faster whilst recognizing that achieving net zero in the UK by 2050 will require unprecedented collaboration between government, business, and society.
"Now government needs to create the right policies to enable companies like Shell to adapt and respond quickly. For example, we would like to see government swiftly implement the key elements of the CCUS Action Plan.  Businesses from all sectors will need to provide low-carbon solutions which are affordable, convenient and compelling for their customers. We will continue to play our part."
Offshore Energy Today Staff
---
Spotted a typo? Have something more to add to the story? Maybe a nice photo? Contact our editorial team via email.
Offshore Energy Today, established in 2010, is read by over 10,000 industry professionals daily. We had nearly 9 million page views in 2018, with 2.4 million new users. This makes us one of the world's most attractive online platforms in the space of offshore oil and gas and allows our partners to get maximum exposure for their online campaigns. 
If you're interested in showcasing your company, product or technology on Offshore Energy Today contact our marketing manager Mirza Duran for advertising options.