US LNG exports up on week
Exports of the chilled fuel from liquefied natural gas (LNG) facilities in the United States have jumped from the previous week.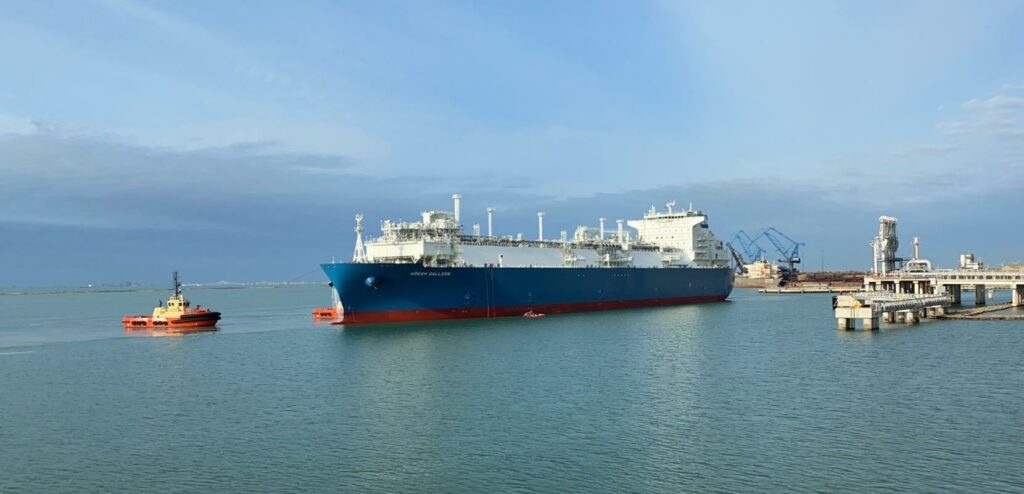 A total of 22 vessels departed the US LNG export facilities during the week between December 3 and December 9, the United States Energy Information Administration report shows.
The 22 vessels had a combined LNG-carrying capacity of 81 Billion cubic feet (Bcf).
LNG exports jumped up from the 18 cargoes totaling 65 Bcf, shipped during the past week.
Out of the 22 cargoes shipped during the current week under review, Cheniere's Sabine Pass plant shipped eight cargoes. Cheniere's second facility, the Corpus Christi plant in Texas shipped five cargoes, the same as the Freeport LNG plant.
Cameron LNG plant shipped two cargoes while Cove Point and Elba Island facilities added one cargo each.
Natural gas deliveries to U.S. liquefied natural gas export facilities averaged 11.2 Bcf/d, or 0.89 Bcf/d higher than last week.
Corpus Christi LNG terminal in Texas shipped first commissioning cargo from its third liquefaction unit (Train 3) last week. Corpus Christi is a three-train LNG export facility with a combined export capacity of 1.8 Bcf/d baseload (2.0 Bcf/d peak), located in San Patricio County, Texas. Train 3 came online six months ahead of the initially announced in-service date of May 2021.
Currently, the United States has 15 standard-size LNG trains and 10 small-scale Moveable Modular Liquefaction System (MMLS) units in operation across six LNG export facilities with a combined LNG export capacity of 9.5 Bcf/d baseload (10.8 Bcf/d peak).