Utility ROV Services lands Moray West gig
Scotland-based Utility ROV Services has won a contract to provide boulder and debris clearance services on the Moray West offshore wind farm.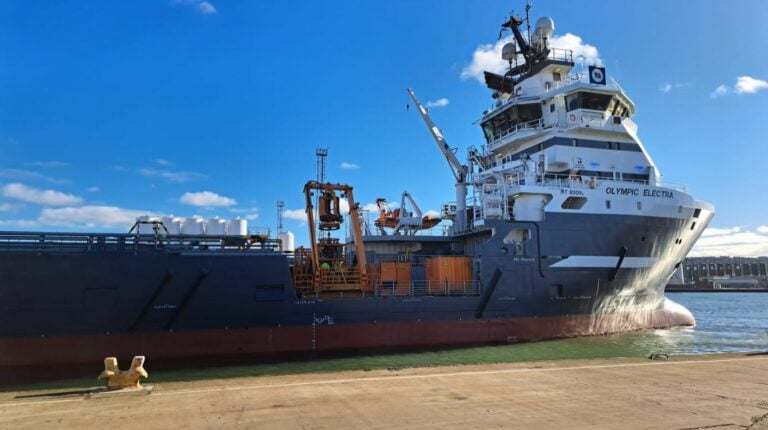 The manufacturer of the UTROV system plans to start offshore operations in the first quarter of the year.
A turnkey contract was signed between the Moray Offshore Windfarm (West) and Utility ROV Services with the company chartering the Olympic Electra vessel to complete the offshore operations.
"The combination of this high-performance, diesel-electric vessel, with the robust UTROV system, will ensure productive time is maximised whilst providing a fuel-efficient platform for completing boulder relocation operations, positively impacting emission reduction targets on the project", said Utility ROV Services.
Utility ROV Services performed similar route clearance operations on over 30 offshore wind farm projects to date, including multiple phases on the sister Ocean Winds site, Moray East.
By using the UTROV technology, the company will ensure the safe and efficient relocation of boulders, and any associated debris, along the export cable and inter-array cable routes, as well as remove all obstacles from the wind turbine foundation and substation locations, according to Utility ROV Services.
The Moray West offshore wind farm is located in the Moray Firth, approximately 22.5 kilometres from the Caithness coastline.
The project secured a Contract for Difference (CfD) as part of the UK Government's latest CfD Allocation Round.  
The wind farm will feature 60 Siemens Gamesa SG 14-222 DD wind turbines and two substations, all fixed on monopile foundations.
Based on the large turbine size of 14.7 MW and water depths of up to 54 metres, extremely large XXL monopiles weighing up to 2,000 tonnes each will be required for this development.
JDR and Seaway 7 are responsible for the supply and installation of inter-array cables for Moray West.
The 882 MW offshore wind farm is developed and majority-owned by Ocean Winds, with Lithuania's Ignitis Group holding a minority share in the project.