Vaalco says Etame partners approve FSO charter
Houston-based Vaalco Energy has reported that the Etame co-venturers approved the bareboat contract and operating agreement with World Carrier Offshore Services and the agreements are now effective.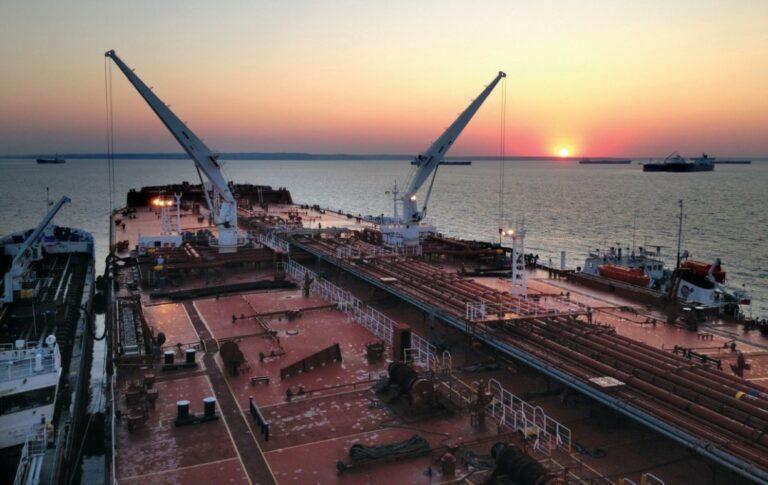 Vaalco is the operator of the Etame Marin field, located offshore Gabon, with 58.8 per cent working interest and 63.6 per cent participating interest. Its partners are Addax Petroleum and PetroEnergy. Vaalco this year increased its interest in the field through the acquisition of Sasol's interest.
The BW Offshore-owned FPSO Petroleo Nautipa has been operating on the Etame Marin field for Vaalco since 2002 and is now set to be replaced by an FSO unit.
Namely, Vaalco in late August signed a binding letter of intent (LOI) with World Carrier Offshore Services to provide and operate an FSO unit to replace the existing FPSO on the Etame Marin field.
The agreement, which was subject to approval from the Etame joint owners, has now been approved. Under the agreement, World Carrier will provide and operate the Cap Diamant, a double-hull crude tanker built in 2001, as an FSO.
The new agreements to replace the existing FPSO with FSO will significantly reduce storage and offloading costs by almost 50 per cent, increase effective capacity for storage by over 50 per cent, and is expected to lead to an extension of the economic field life, resulting in a corresponding increase in recovery and reserves at Etame.
George Maxwell, Vaalco's Chief Executive Officer, commented, "The quick approval of the agreements by our co-venturers further solidifies the tremendous benefits of this FSO solution at Etame. We expect to have the FSO in place and operating in September 2022 prior to when our current FPSO contract expires. We will continue to maximize the value opportunities for our shareholders and look forward to beginning our next drilling campaign at Etame later this year".