Valaris jack-up rig comes to Trinidad to embark on its new drilling gig
Offshore drilling contractor Valaris has confirmed the arrival of one of its heavy-duty ultra-harsh environment jack-up rigs in Trinidad, where the rig is expected to kick off a one-year drilling assignment.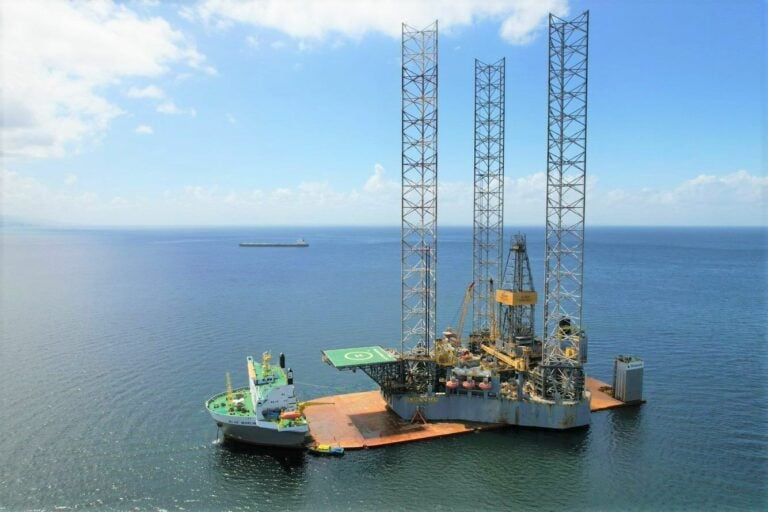 Back in February 2023, the rig owner revealed a one-year contract for Valaris 249 heavy-duty ultra-harsh environment jack-up rig with an undisclosed operator offshore Trinidad. At the time, the company explained that the contract was slated to start late in the second quarter or early in the third quarter of 2023 under a day rate of $125,000.
In addition, Valaris underlined that it would receive a mobilisation fee of $8.5 million, plus a daily rate of $64,000 during the time the rig was in transit from New Zealand to Trinidad. Prior to moving to Trinidad, the rig worked for OMV in New Zealand.
In a recent update, Valaris disclosed that the Valaris 249 rig had arrived in Trinidad after – what the company considers to be – an impressive 62-day journey from Admiralty Bay, New Zealand.
"Thank you to the crew for their unwavering dedication and commitment to ensuring a safe voyage," added Valaris.
The 2002-built Valaris 249 jack-up rig is of LT Super Gorilla design and can accommodate 120 people. The rig's maximum drilling depth is 35,000 ft.
Recently, Valaris secured multiple new contracts and extensions for its rig fleet in the UK, Brazil, and New Zealand while also selling one of its rigs.
The rig owner recorded a strong performance during the first quarter of 2023, driven by rising rig demand and constrained supply.