Van Oord's new SRI vessel set for work in Norway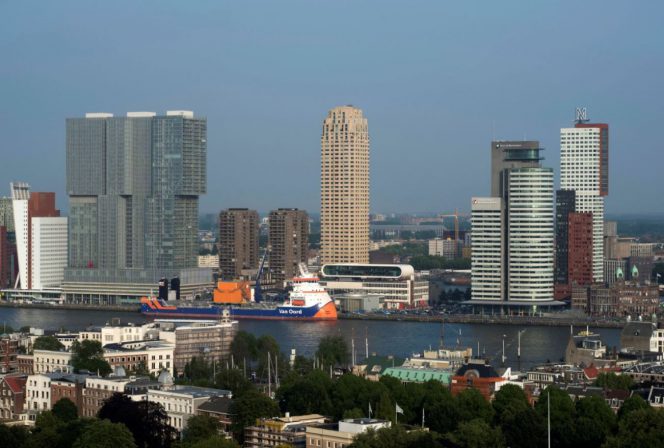 Dutch dredging and offshore services specialist Van Oord has taken delivery of a new subsea rock installation vessel 'Bravenes'.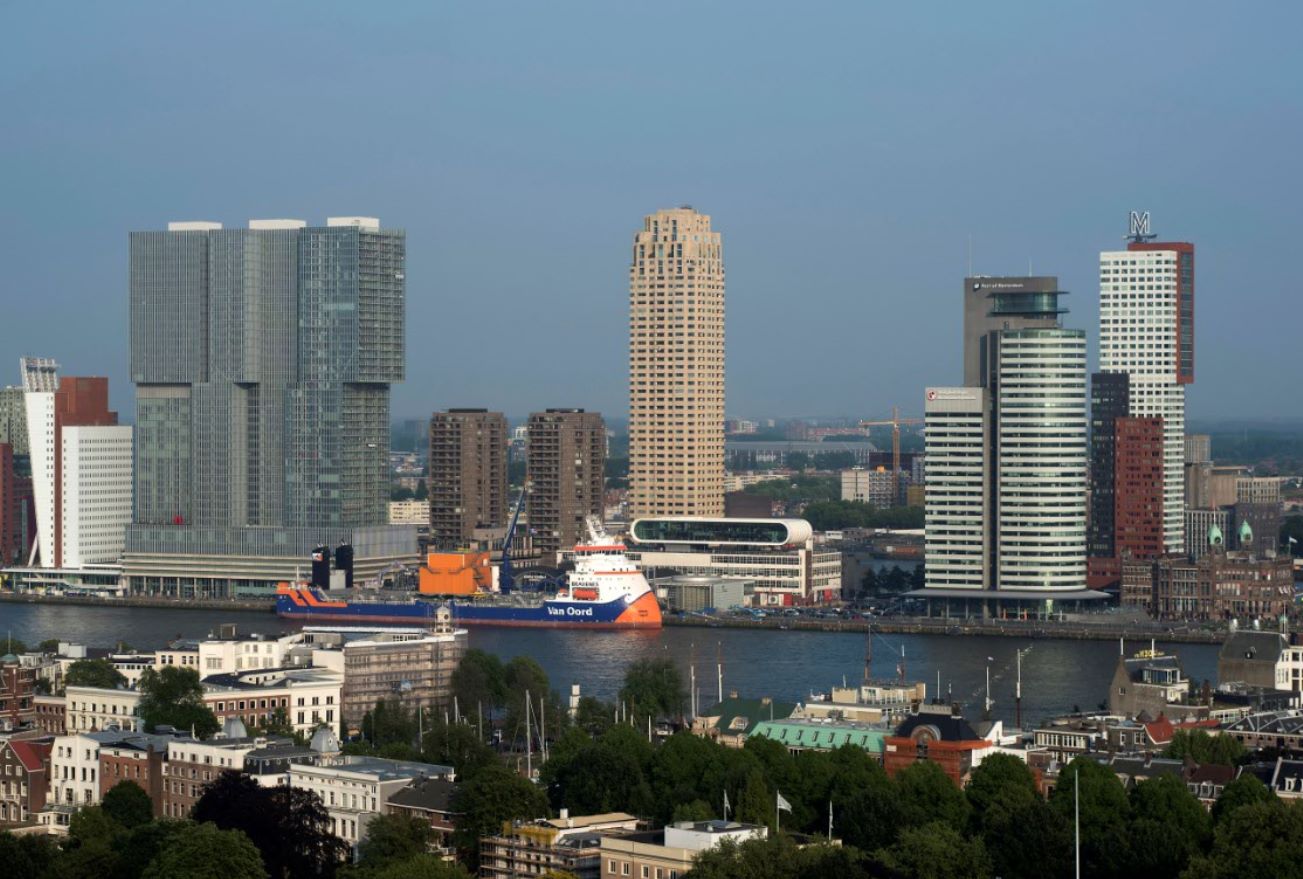 The vessel, designed by Design & Solutions B.V,, was christened by Yvon van Oord-Barbier on Monday in Rotterdam.
Subsea Rock Installation vessels stabilize and protect subsea pipelines, cables and other structures at depths down to 1,500 meters. The Bravenes has been described as unique for its ability to install rock in three different ways.
According to the specs, the 'Bravenes' can install rock through a fallpipe inserted through the moonpool, through a fallpipe over the side, and through a tremie pipe over the side.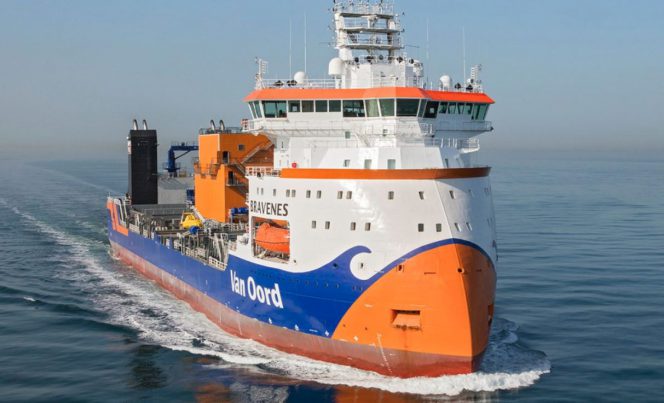 Thanks to the latter method – tremie pipe – Ulstein said on Monday, the Bravenes can also perform subsea rock installation at close proximity to offshore platforms.
Maurits den Broeder, Van Oord's Managing Director Offshore said: "The 'Bravenes' will allow Van Oord to maintain its leading position in this market."
The 'Bravenes' is set to leave for Norway to work on various North Sea projects. From mid-July, it will be carrying out stabilisation operations for Nord Stream 2 in the Baltic Sea. The Nord Stream 2 gas pipeline that will stretch from Russia to Germany.