Venture Global lifts first Calcasieu Pass LNG tank roof
Venture Global LNG has lifted the roof on the first LNG storage tank at its Calcasieu Pass LNG export facility in Cameron Parish, Louisiana.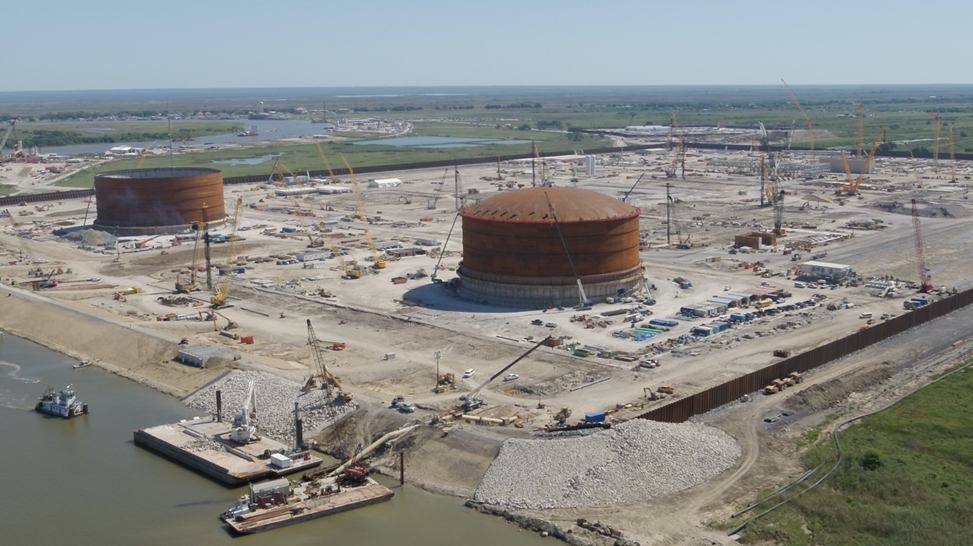 The contractor completed the milestone on schedule some eight months after the project's final investment decision the company said in its statement.
The 1.8 million pound tank dome and assembly were air raised into place on Friday, April 24.
CB&I Storage Tank Solutions, a division of McDermott International, is constructing the project's dual 200,000 cubic-meter tanks. The contractor raised the tank dome in less than 2 hours using 0.25 psi of pressure.
Venture Global also informed that the export facility's marine perimeter wall and levee are now complete, securing the site.
Weeks Marine and the project's EPC contractor, Kiewit, worked together to complete this scope three months ahead of schedule.
With the site now fully protected, the focus turns to the arrival and installation of the project's modular equipment. The first pipe rack modules arrived at the site and were installed in April. Equipment for the project's 720 MW combined cycle gas turbine power plant is scheduled to begin arriving next month.
When the construction is completed, the facility will be capable of exporting a total of 10 million tons of LNG.