VesselsValue: LNG carrier orders slip in H1 2019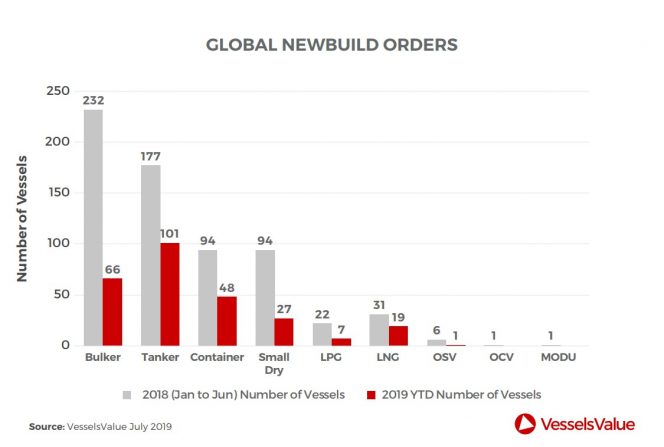 ---
The number of liquefied natural gas (LNG) carrier orders slipped by 39 percent during the first half of 2019, compared to the same period last year, data from VesselsValue shows. 
Out of the total orders, Maran Gas Maritime has placed a total of five orders, all five for 174,000-cbm carriers at the Daewoo Shipbuilding & Marine Engineering (DSME) in South Korea.
In total year-to-date 19 LNG carriers have been ordered in comparison to 31 LNG carriers during the corresponding period of 2018.
The total number of LPG newbuild orders has fallen by 73 percent for the 2019 year to date compared to the 2018 year to date.
It has been quiet with only six orders placed so far. Mitsui and Co started the trend being first to order a VLGC LPG (84,600 CBM, 2020, HHI) in January of this year, VesselsValue said.
Heading into the middle of the year and after a considerable uptick in rates throughout the spring months, KSS Line has been the most recent company to place an order of one option VLGC LPG (86,000 CBM, 2021, HHI) for $76 million.
In total, newbuild orders have plunged to record lows in the second quarter of 2019.
Related news
List of related news articles