Viper Innovations Marks V-LIFE Milestone
Subsea technology and engineering company Viper Innovations has seen a total number of installations of the V-LIFE monitoring system by global operators hit 100 units this month.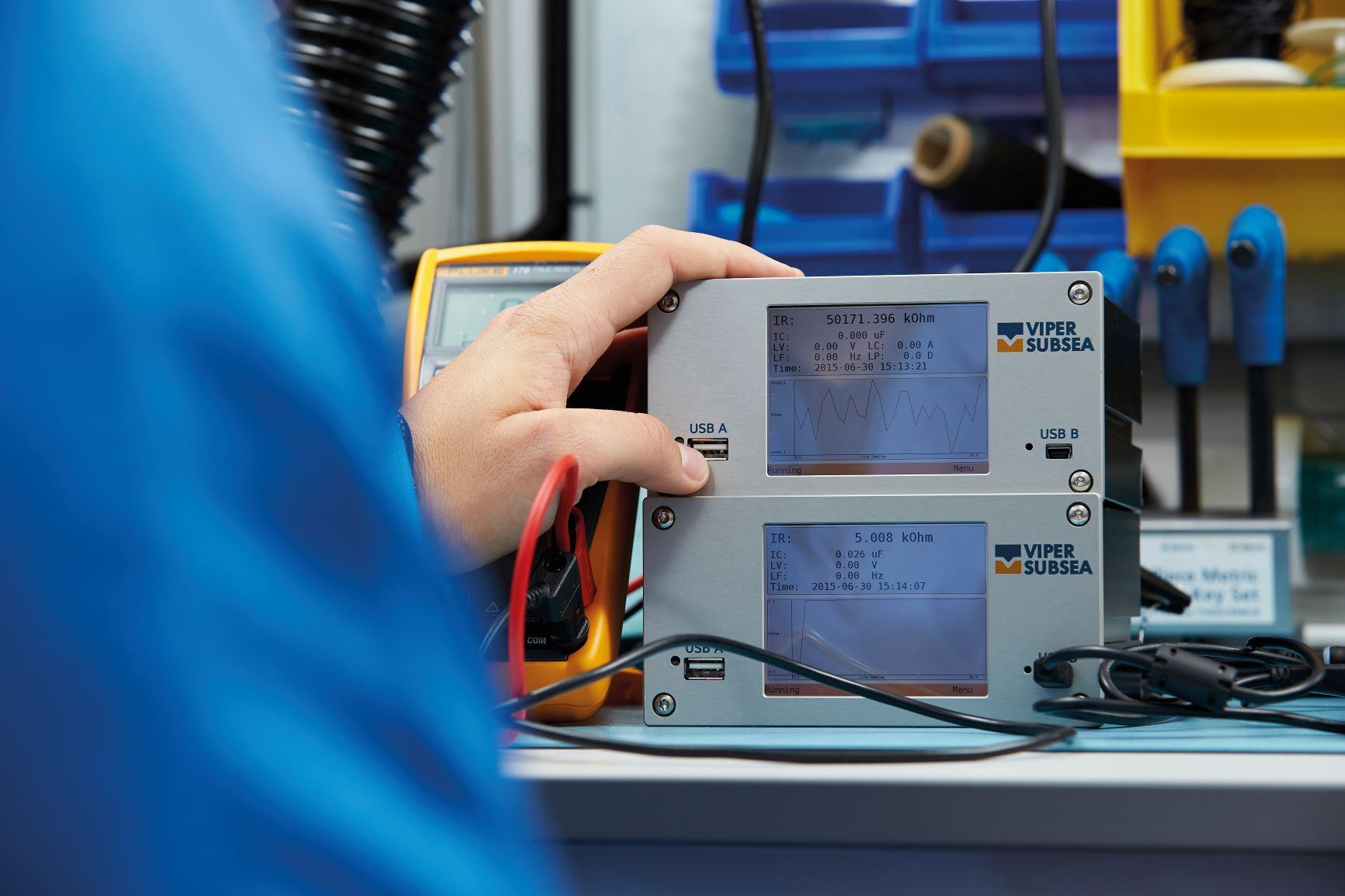 The V-LIFE is a preventative and active 'healing' solution for subsea cables experiencing low insulation resistance caused by water ingress.
The patented technology uses an electro-kinetic and electrochemical process to reverse the effects of electrical degradation in subsea cables. Many operators are aware that low IR can also cause copper loss in the cables, which V-LIFE helps to remediate. The benefits of improving insulation without costly intervention have been recognised worldwide with 26 operators now actively using the V-LIFE technology. Many of which are now standardising on V-LIM to monitor IR as it also provides them with instant access to V-LIFE remediation technology, V-LIFE can simply be 'switched on' and activated through the V-LIM unit.
Neil Douglas, managing director of Viper Innovations, said: "V-LIFE has taken the simple principles of monitoring cable insulation to a much more sophisticated level, by adding in the ability to actively heal and increase the life of umbilicals and cables from the topsides as well as monitoring their condition. Our corrective solution mitigates against what was previously unavoidable degradation of cables to the point of failure. Extending the life of the subsea electrical distribution system and avoiding the need to replace has huge financial savings which operators are seeing the benefits of first hand. We are delighted with the growth of V-LIFE and also that our investment in this technology has played a vital role in helping the industry."