WATCH: Jack & skid ops for next phase of BP's Azeri project
Oil major BP has achieved what it says is a major milestone on the Azeri Central East (ACE) project in Azerbaijan by transporting, jacking, and skidding two drilling modules onto the ACE topsides deck currently under construction.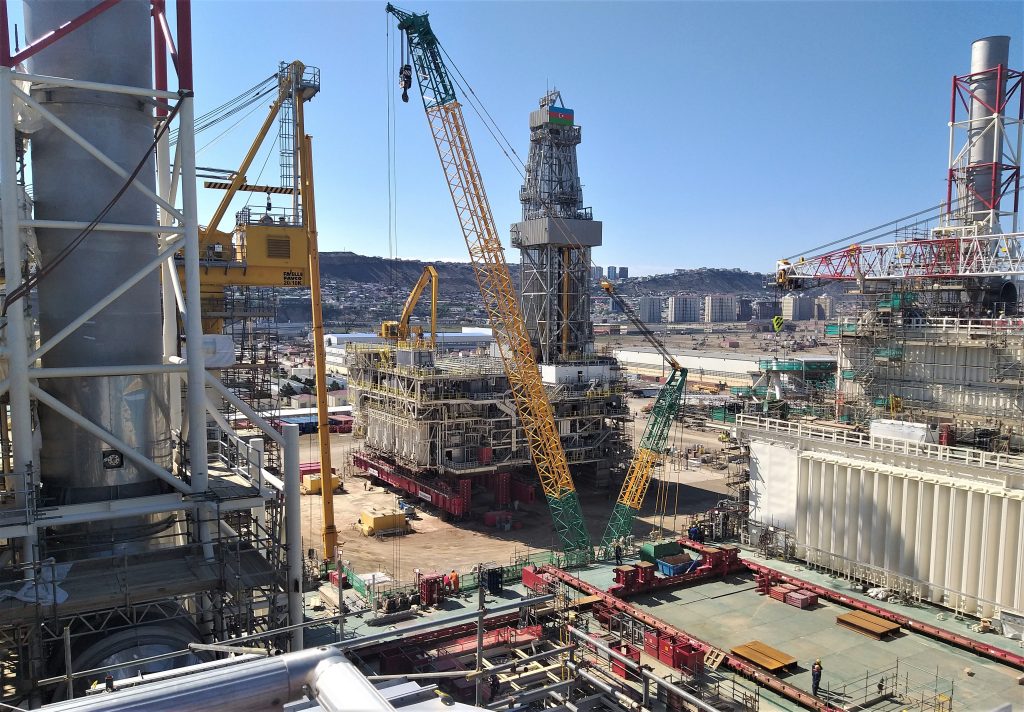 Operated by BP, the ACE project is the next phase of the Azeri-Chirag-Deepwater Gunashli (ACG) field – located in the Caspian Sea off Azerbaijan. The project was sanctioned in April 2019 with expectations to achieve the first production in 2023.
BP said on Thursday that the two drilling modules – the Modular Drilling Support Module (MDSM) and the Drilling Equipment Set (DES) – were fabricated on the ground separately from the topsides deck before starting the "Jack and Skid" operation.
The MDSM module weighs 2,350 tonnes measuring 43m long, 20m wide and 20m high, whilst the DES module weighs 2,400 tonnes and is 32m long, 22m wide and 80m high. They were built at the fabrication yard in Bibi-Heybat.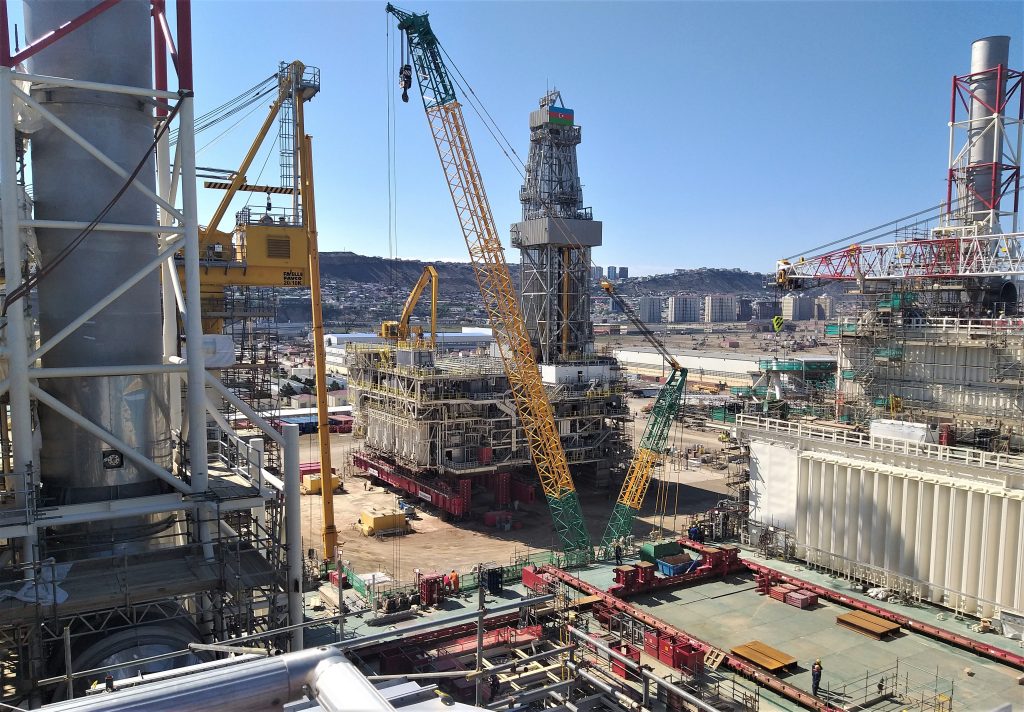 Neal Phillips, project general manager for the ACE project, said: "During the operation, self-propelled modular trailers were installed underneath the modules to transport them to the main jacking position adjacent to the topsides deck. The modules were then jacked up by incrementally installing steel cassettes to reach the final height of around 27 metres. Hydraulic rams were used to skid the modules onto the topsides deck before set-down at their final locations."
Cathal Kelly, BP's vice president, projects, for Azerbaijan, Georgia, Türkiye region, Russia, Egypt and Oman said that this allowed BP to begin commissioning at grade ahead of the integration of the module.
Bakhtiyar Aslanbayli, BP's vice president for the Caspian region, Communications and External Affairs, said: "We are on track to bring our next ACG platform – ACE, online in support of our efforts to effectively manage production from ACG. In 2017, we extended the ACG contract till mid-century and as Azerbaijan's long-term energy partner, we have a commitment to continue operating the ACG field safely, efficiently and reliably."
The overall ACE construction and commissioning activities are currently at peak with around 75 per cent of the project completed and with about 5,000 people across Baku, Europe, and the UK, with the majority of them being Azerbaijani nationals.