Wellesley gets consent to use Transocean rig for North Sea well duo
Norwegian oil and gas explorer Wellesley Petroleum has received consent from the Petroleum Safety Authority (PSA) to drill exploration wells in the North Sea with the Transocean Arctic rig.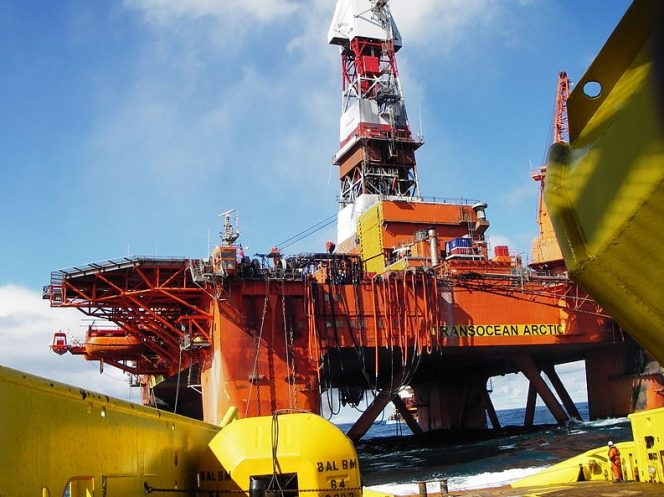 ---
The wells, designated 35/4-U-1 and 35/4-2, are located in production license 931 in the North Sea where Wellesley Petroleum is the operator.
The PSA said that it gave Wellesley consent to drill the 35/4-2 well which would target the Songesand prospect and the 35/4-U-1 shallow gas pilot hole.
The Songesand well is located some 28 kilometers north-west of Vega, 44 kilometers north-east of Visund, and 50 kilometers north of Gjøa in a water depth of 392 meters.
According to the safety body, the drilling will begin in early December 2018 and is estimated to last 17 days.
The wells will be drilled by Transocean Arctic, a semi-submersible drilling rig of the Marosso 56 type, built by Mitsubishi Heavy Industries in Japan in 1987.
It is classified by DNV GL and registered in the Marshall Islands, operated by Transocean and received an Acknowledgement of Compliance (AoC) from the PSA in July 2004.
In recent company news, Wellesley Petroleum successfully appraised the Grosbeak discovery with two wells last month.
One of the wells encountered a gross oil column of 90 meters at the target Middle Jurassic Brent Group level while the other encountered 20 meters of excellent quality gas-bearing reservoir and an eight-meter oil column in the shallower Upper Jurassic Sognefjord and Fensfjord formations.
Both wells were drilled by the Transocean Arctic rig which later moved to drill Faroe's Rugne well which failed to find hydrocarbons. Last week, the rig spud Faroe's Brasse East exploration well.