West Bollsta rig given compliance award
Following several audits, the Norwegian offshore safety watchdog has awarded an Acknowledgement of Compliance (AoC) for the West Bollsta drilling rig to offshore driller Seadrill.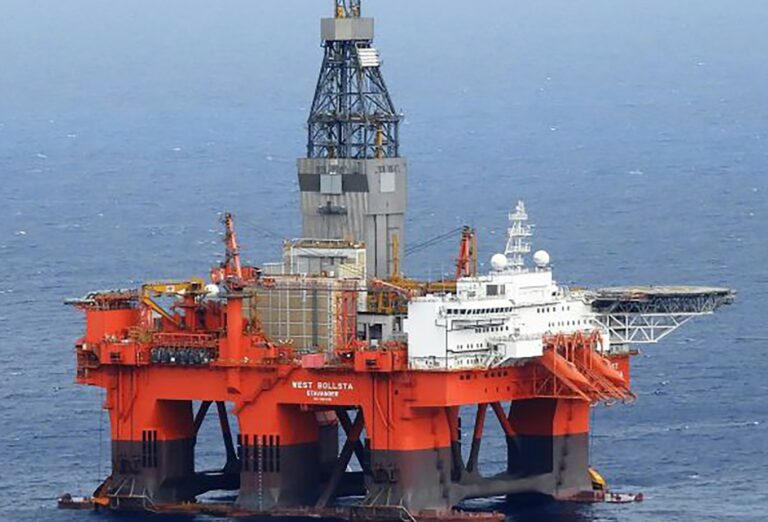 The Petroleum Safety Authority (PSA) said on Wednesday that the AoC for the West Bollsta was awarded to Seadrill's subsidiary Seadrill Europe Management AS.
The safety body added that the decision was based on the information provided in the AoC application concerning the technical condition of the rig and the applicant's organisation and management system, as well as the authorities' verifications and other case processing.
The validity of the AoC assumes that Seadrill ensures that the rig and relevant parts of the company's organisation and management system are maintained to fulfil the terms and conditions set out in the PSA's decision.
It is worth noting that the PSA carried out several audits in selected technical domains in connection with PSA's processing of the AoC application.
Namely, the audits were related to drilling and wells, emergency preparedness, working environment, logistics, and electrical facilities, technical safety, and maintenance management.
The West Bollsta
As for the rig, the West Bollsta semi-submersible drilling rig is capable of operating in harsh environment areas and ultra-deep waters of up to 10,000 feet.
Northern Drilling bought the West Bollsta from Hyundai in December 2017. The original client for the rig, Fred. Olsen Energy, cancelled the order in 2015 as a result of the delays in the delivery date.
Also, Northern Drilling won a 10-well contract in Norway for the West Bollsta with Lundin back in late February 2019.
Seadrill is the manager of the rig during its contract with Lundin. Under the terms of the contract, the drilling program for the rig included the development of the Luno II field and the Rolvsnes discovery in the Norwegian sector of the North Sea.
In May, Lundin was given a drilling permit to drill the 7219/11-1 well in the Barents Sea, offshore Norway. West Bollsta is the chosen rig for this well.