Western Gas gearing up to drill Australian gas prospect with Valaris rig
Western Australian company Western Gas has filed its environment plan for drilling of the Sasanof offshore exploration well to Australian authorities and secured a Valaris-owned semi-sub for the well.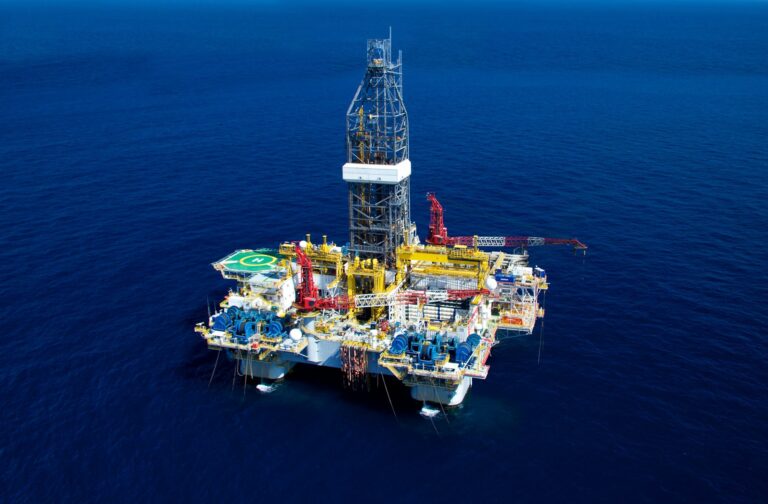 According to Western Gas' statement on Friday, the Sasanof gas and condensate prospect is on-trend and updip of the Mentorc gas and condensate field and nearby the giant gas fields of Scarborough and Jansz-Io in the Carnarvon Basin.
The Sasanof prospect, located in exploration permit WA-519-P, covers an area of 505 km2 and is estimated to contain 24 Tcf gas and 1.1 Billion bbls condensate (P50 GIIP), with a geological chance of success of 35 per cent based on Western Gas estimates.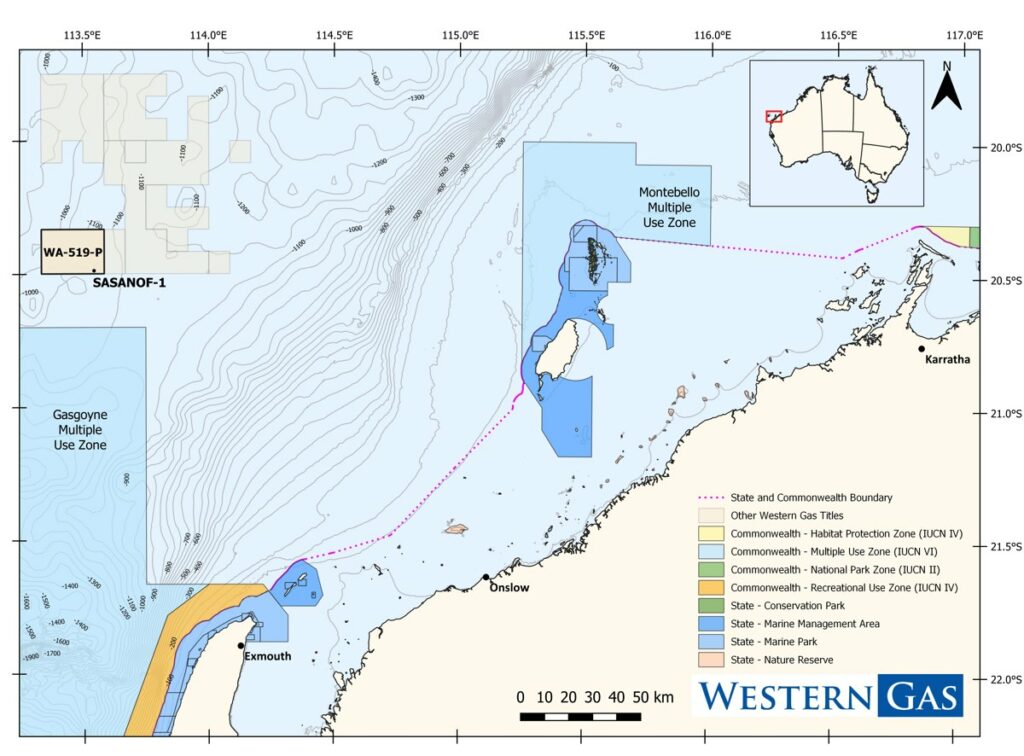 The well will be drilled using a semi-submersible mobile offshore drilling unit (MODU), which will be anchored to the seabed or, depending on rig availability, a dynamically positioned MODU may be used as an alternative.
Western Gas said it has already secured the Valaris MS-1 offshore drilling rig to drill the well. The MS-1 is a generation-6 deepwater MODU currently operating in waters off the Carnarvon Basin. Drilling will start at the earliest in mid-February 2022, subject to approvals, with an estimated total campaign duration of 25 days.
Following the company's submission of the environment plan, the Australian petroleum regulator, NOPSEMA, said this week that the drilling will start in 1Q 2022 at the earliest, subject to approvals, vessel availability and weather constraints.
The Sasanof-1 location is about 207 km northwest of Onslow. The approximate water depth at the location is 1070 m.
AGR Australia is the Drilling Management Contractor appointed to this project by Western Gas. AGR is responsible for providing project management and well delivery services for the Sasonof-1 well, including the preparation of all documents required for regulatory approvals and MODU hire.
Activity support vessels will include general supply/support vessels and anchor handling vessel(s). The activity will also be supported by helicopter operations, primarily for passenger transfers/crew changes and minor supplies, but may also be used in the event of an emergency evacuation. Remotely operated vehicles will also be used.
For the duration of drilling activities, a 500 m temporary Petroleum Safety Zone will be in place around the MODU and a 5 km radius temporary Operational Area (Cautionary Area) will be in place around the well location. Drilling activities will be undertaken 24 hours per day, 7 days per week.
Will Barker, Western Gas Executive Director, said: "Sasanof-1 marks an important milestone for Western Gas' exploration activities, being our first exploration well to be drilled since the discovery of the Equus Gas Fields, which achieved an 88 per cent rate of success".
Barker also added: "Drilling success at Sasanof has the potential to change the dynamics of the greater North West Shelf".