While keeping oil & gas as 'cornerstone,' ONGC splashing out $12 billion on green shift
India's government-owned energy giant Oil & Natural Gas Corporation (ONGC) is setting the wheels into motion to transform into a low-carbon energy player by scaling up its renewable portfolio to 10 GW by 2030. This ambition will be supported by investments of around ₹1 trillion (about $12.03 billion), which the Indian player earmarked for this purpose.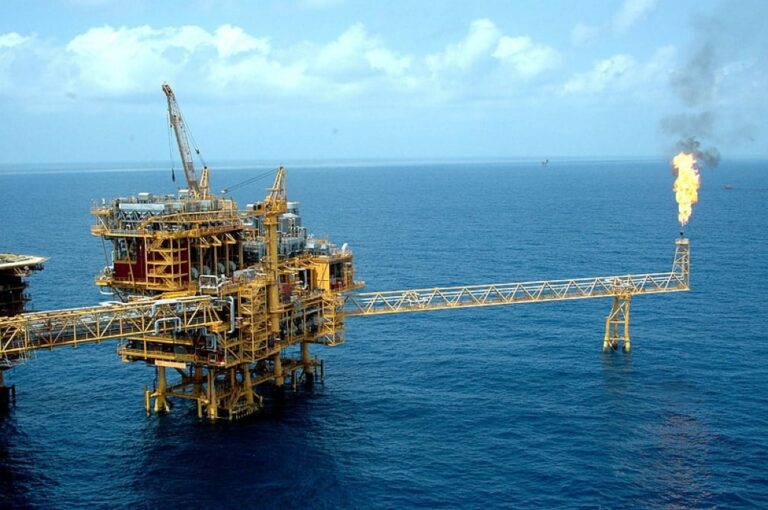 ONGC has taken these steps to align its energy roadmap with India's ambitious low-carbon goals and vision on renewables, contributing to the nation's aim to curtail carbon emissions by 1 billion tons and simultaneously reduce carbon intensity by 45 per cent by 2030.
The Indian energy giant points out that integrating sustainable practices into its core operations has enabled a reduction in Scope-1 and Scope-2 emissions by 17 per cent over the last five years. As the firm curbed its emissions by 2.66 per cent in 2023, it plans to significantly boost its spending on green initiatives to reduce its carbon footprint as a broader effort to achieve net-zero for Scope-1 and Scope-2 emissions by 2038.
The firm is engaged in crafting collaborations with other players on the energy scene in a bid to pursue various low-carbon energy opportunities, encompassing renewables, green hydrogen, green ammonia, and other derivatives of green hydrogen. The company claims that its strategic partnerships in the oil to chemical (O2C), refining, and petrochemical sectors reflect "an astute understanding of India's evolving energy landscape."
Furthermore, the Indian energy player intends to set up two green-field O2C plants in India while charting a roadmap for opportunities in renewable energy and low-carbon sectors. To turn its low-carbon aspiration into reality, ONGC is investing around ₹1 trillion (about $12.03 billion) by the end of this decade in its multiple green initiatives in a bid to scale up its renewable portfolio to 10 GW by 2030.
In addition, the firm confirms its awareness of the increasing focus on research and development in carbon capture, utilisation, and storage (CCUS) technologies to mitigate emissions from existing processes.
Despite this pivot towards green and low-carbon energy, ONGC underscores that oil and gas exploration and production will remain "the cornerstone of its energy business," thus, it will keep extensive exploration in known basins as well as frontier plays, sustained production from existing fields, and exploitation of deep-water fields as the central areas of emphasis.
The company underlines that its commitment to the IOR/EOR scheme serves as evidence of its ability to unlock additional commercial value from existing producing pools or standing reserves. The Indian firm is adamant that its development and redevelopment projects are strategically positioned to contribute substantial increments of oil and gas to its energy portfolio.
Moreover, ONGC emphasises that it persistently pushed the frontiers of exploration over the years, expanding its boundaries. Under its Future Exploration Strategy, the company set up an ambitious target to bring 500,000 square kilometres of the area under active exploration by acquiring 100,000 square km every year, spending ₹10,000 crore (approximately $1.2 billion) annually on exploration by 2025.
"ONGC is dynamically evolving to meet changing realities. While maintaining our immediate focus on exploration and production, we are also crafting a future-ready ONGC that exemplifies resilience, agility, and adaptability. With each step forward, its discourse and actions will align more with that of an energy company rather than solely an oil and gas explorer and producer," said the Indian state-owned player.
As part of its plans to continue production from its Cluster-7 fields located about 210 km off the west coast of Mumbai, ONGC recently notified Bumi Armada about its intention to extend the charter hire of the FPSO Armada Sterling II for one year from the expiration of the present firm time-charter.