White Rose oil spill caused by failed flowline connector. Husky Energy 'deeply sorry'
Canadian oil and gas operator is 'deeply sorry' for the 250.000-liter oil spill that occurred at its White Rose field off Newfoundland on November 16.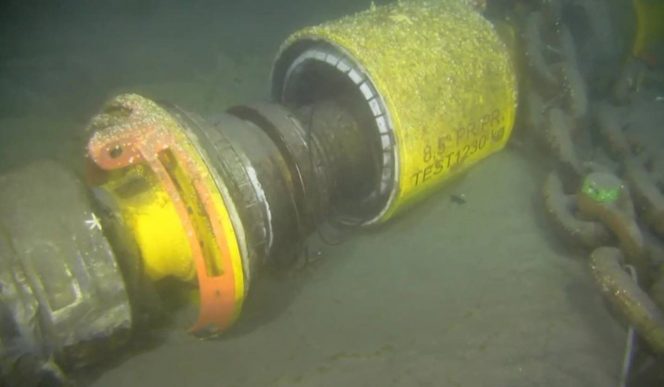 To remind, the incident happened as Husky was working to resume production from the White Rose field on November 16, which it had shut a day before due to operational safety concerns resulting from severe weather.
Per Husky, once conditions had returned to normal operating parameters on Friday, November 16, and safety checks were completed, the process of resuming operations began, and that's when the oil spill occurred.
Husky on Friday, December 7, filed the preliminary report on the spill – dubbed the largest ever in Newfoundland's history – to the Canada-Newfoundland and Labrador Offshore Petroleum Board (C-NLOPB).
According to Husky's investigation findings, the release happened when a flowline connector failed near the South White Rose Extension drill center, approximately 350 km east of St. John's.
"The incident happened while warm crude from the SeaRose was being circulated through the subsea network to warm up the flowlines prior to restarting production. The investigation to date has confirmed there were two fluid releases containing a mix of oil, water, and gas.
"Our initial estimate of total volume released is unchanged at 250 cubic meters (250,000 liters). It is an engineering estimate based on the flow rate of the line and the time fluid was known to be flowing. The investigation continues to assess the mix of fluids released," Husky said.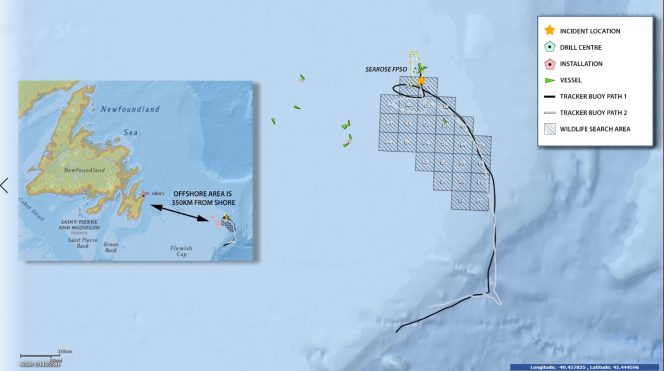 Two spills
Husky's report also shows there were two releases on November 16.
"The initial release occurred during the approximately 20 minutes offshore teams were troubleshooting a drop in flowline pressure. A retest led to a second release lasting approximately 15 minutes," Husky said.
"We are deeply sorry for the incident and are committed to learning from it and putting measures in place to ensure it does not happen again," Husky said.
Husky's website shows that no sheens have been detected since November 18.
Offshore oil and gas safety regulator C-NLOPB on Monday issued a separate statement according to which ROV surveys to inspect subsea assets, which Husky started on November 19, are continuing.
Also, the oil company is working on a plan to recover the failed flowline connector and plug the flowline. Once the planning details are finalized, the plan must be approved by the C-NLOPB and partner agencies before being implemented.
As for the preliminary report filed by Husky, The C-NLOPB said it would "not be releasing the preliminary investigation report publicly at this time as this is an ongoing investigation which may, depending on the findings, result in enforcement action by the Board."
Offshore Energy Today Staff
Related news
List of related news articles